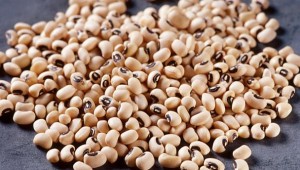 With the deficit of over 250,000 tons, Nigeria imports N10 billion worth of beans annually, the National Biotechnology Development Agency (NABDA) has said.
A NABDA Director, Dr Rose Gidado, who said this yesterday at the Genetically Modified Organisms sensitisation programme in Abuja, said Nigeria is the largest consumer of beans and a lot of foreign exchange is being expended on importing the product.
According to her, Nigeria would stop beans importation when Bt-Cowpea, a genetically modified beans currently undergoing field trial, is released into the market.
She said present system of farming could not ensure food security because pests are thwarting the farmers' efforts.
"Up to 90% grains yield is lost to pests and some of the grains produced are poor in quality thereby reducing farmers' income. An estimated N35.52bn revenue is lost to low yield annually and this is a big threat to food security in the country", she said.
She said though Nigerians had been responsive to GMO awareness, many were still sceptical about the technology.
The GMOs, she said, would only be released into the markets across the country when all safety issues pertaining to the products had been settled.