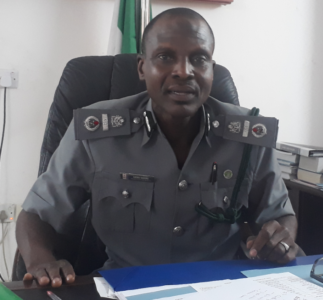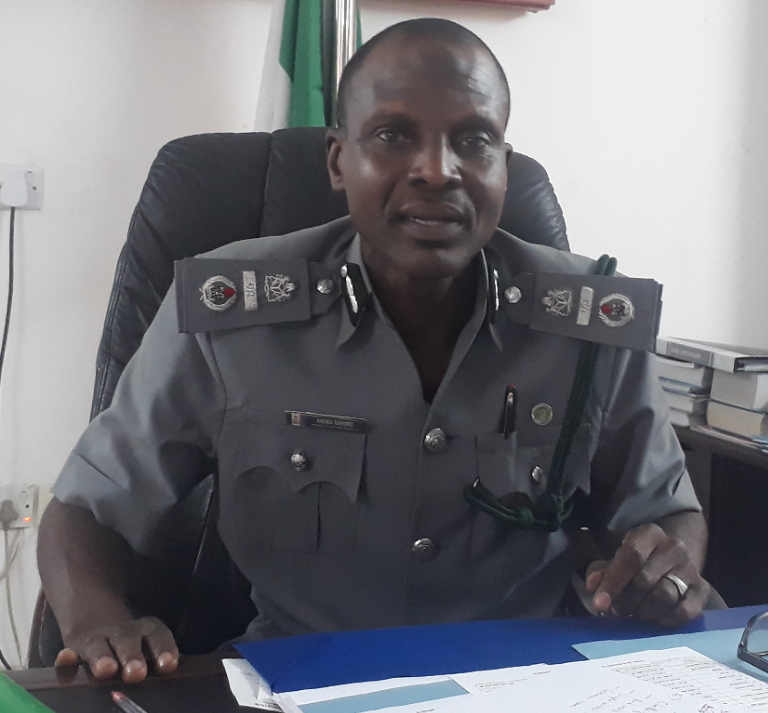 The Nigeria Customs Service has reiterated its resolve to fight fuel smuggling through the creeks and land borders while describing perpetrators of the act as economic saboteurs and enemies of the country.
Coordinator in charge of Zone 'A', Assistant Controller General, Aminu Dahiru said this in Lagos while disclosing the Service efforts at preventing smuggling of Premium Motor Spirit and Kerosene.
Dahiru said command within the Zone made a seizure of 76,000 litres of PMS in January 2018 which it auctioned to members of the public following an approval from the Comptroller General of Customs.
He said foreigners from neighbouring countries are encouraging the smuggling of PMS noting that activities of fuel stations around border areas should be closely monitored as they are the nearest outlets to get the products for movement out from the country.
"Petroleum products smugglers are being encouraged from outside the country to smuggle something that is for our consumption as citizens of Nigeria. It is likened to a situation where your children are hungry yet you take food meant for them to outsiders to eat. Is there any sense in that? We are going to continue fighting them without compromise," he said.
The Customs boss assured that the Zone will surpass the N851 billlion revenue it collected in 2017 while ensuring that all violators of various customs laws are bought to book.
Dahiru said a total of 36 cases were taken to courts for various customs offences.
He also appealed for support from members of the public to provide useful information about smuggling activities to the Service.
"It is a known fact that this Zone made over 75 percent of the entire collected revenue of Nigeria Customs Service. With all sense of modesty, I wish to state that we have about 16 commands under our zone and our collections were almost hundred percent achieved. If we are to put it in percentage our collection was over eighty percent. Our zone collected N851 billion.
"A lot of our officers are facing various degrees of hazards. Just last month we lost two officers who were hit to death by vehicles suspected to be smuggled while evading arrest. We are appealing to the public to be more patriotic in showing support for officers working to protect our national economy rather than standing in support with smugglers.
"The smuggler is standing on his own and not working in our interest. He brings in dangerous goods, evades duty payment, run away from arrest and attempt using innocent people for protection to evade arrest.
"Citizens should support us by handing smugglers over to us. Our officers are dying in the course of duty but it is not reported but whenever by mistake we injure or cause an accident by mistake, papers will be awash with negative reports," he said.
He added that the Service achieved collection of N16 billion last year from Post Clearance Audit even as he commended the diligence of the audit unit for recovering the fund.
The audit is a system of double checking documentation for consignments already cleared for which duty had been paid.
Copyright Ships & Ports Ltd. Permission to use quotations from this article is granted subject to appropriate credit given to www.shipsandports.com.ng as the source.