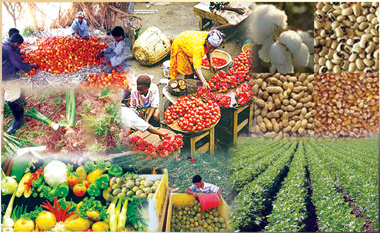 The Nigeria Customs Service has expressed its readiness to facilitate the country's non-oil export trade in line with the Federal Government drive to promote export and diversify the economy.
Customs Public Relations Officer, Joseph Attah, who spoke last Thursday during the weekly SHIPS & PORTS Virtual Dialogue on the theme "Facilitating Non-oil Export Trade to Salvage Nigeria's Economy", said the border drill exercise is an indication of the Federal Government's determination to promote patronage of locally made goods in the country.
He said, "Customs is an export-friendly organization. The COVID-19 pandemic more than anything else has opened our eyes to the need to be export conscious and to look inward. This has been the narrative, which we have been driving since August 2019 when we commenced the border drill. The whole idea was to as much as possible create an enabling environment for made in Nigeria goods."
According to Attah, part of efforts by Customs to promote export trade is to ensure that all documents including the export certificate from the Nigeria Export Promotion Council (NEPC) are completed and intact before exporting.  
While reacting to questions on the cumbersome clearance process of export documentation, Attah said, "There is nothing like cumbersome to the extent that Customs will insist that your Single Goods Declaration Form is accompanied by all these necessary documentation which are not obtained from Customs. We will do what we can to ensure export goods are given expeditious treatment."
Also speaking at the event, Director-General, Multimix Academy, Dr. Obiora Madu, identified lack of export culture, knowledge of procedures by exporters, deficit of national integrity and lack of quality as some of the challenges militating against seamless export of Nigeria's non-oil produce.
He said to avert the rejection of Nigeria's agricultural produce at the international market, exporters must be knowledgeable on the products they want to export and imbibe the culture of doing things right.
"If exporters do things right, people will not ship beans that have a higher chemical residue than what is required to Europe. There is a standard in terms of quality and once you don't meet that quality, you are out. That is a major challenge. If they say that cocoa needs to be dried for seven days, because we are in a hurry, we'll dry it for five days and rush into the markets and create a problem not just for ourselves but for the entire country and the rest of the exporters. That is one challenge that needs to be sorted out.
"The annoying thing is that our commodities are the best globally in terms of quality. There is nothing wrong with our products but there is something wrong with us as people so we need to pay attention to quality. Our attitude to contracts needs to improve. Let us learn and understand what we are doing to break into the international markets," he said.
Madu also urged the Federal Government to support exporters with access to finance and address the problem of infrastructure deficit to enable them compete effectively in international trade.
"Access to finance and logistics infrastructures are the major challenges responsible for the very high cost of business. Exporters need incentives to cushion the effect of this absolute lack of competitiveness in our export. I have a challenge with all the Federal Government intervention because you hear intervention but at the end of the day, you won't see anybody who accessed it," he said.