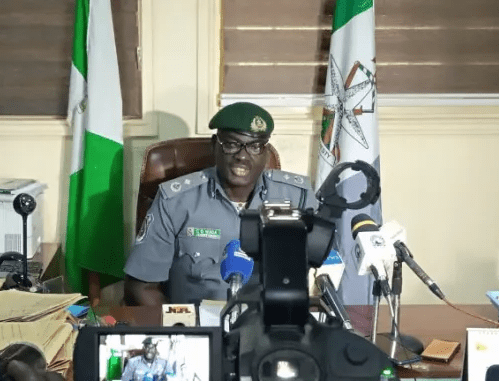 The Nigeria Customs Service (NCS) says the ban on the importation of rice into the country is encouraging local production and the establishment of more local rice mills, especially in the north.
The Acting Controller of the Katsina Command, Dalha Wada-Chedi, disclosed this on Monday during a Customs' Community Consultative Forum.
He said the closure of the borders by President Muhammad Buhari had in many ways assisted in boosting the general agricultural sector in the country.
"Before the closure of the borders, there were few rice mills in the country, especially in the north, but in Kano alone, we now have over 200.
"No fewer than 200 rice processing industries came into existence in Kano State alone, following the closure of the borders. This is a great achievement.
"And this rice is being processed locally here at home, it is more hygienic and healthier than those imported from other countries," he said. 
He explained that the consultative meeting was aimed at strengthening the relationship between the NSC and the public, especially the border communities.
"This initiative was to discuss issues concerning our relationship with the public to bridge the communication gap between us and the people of border communities.
"We have done such across the border communities and now we are holding the meeting at a state level. Katsina has the highest borders in Nigeria.
"Such a forum will pave the way for discussion on the frequent misunderstanding between us and the public, due to lack of knowledge on the role of customs by the people," he said.