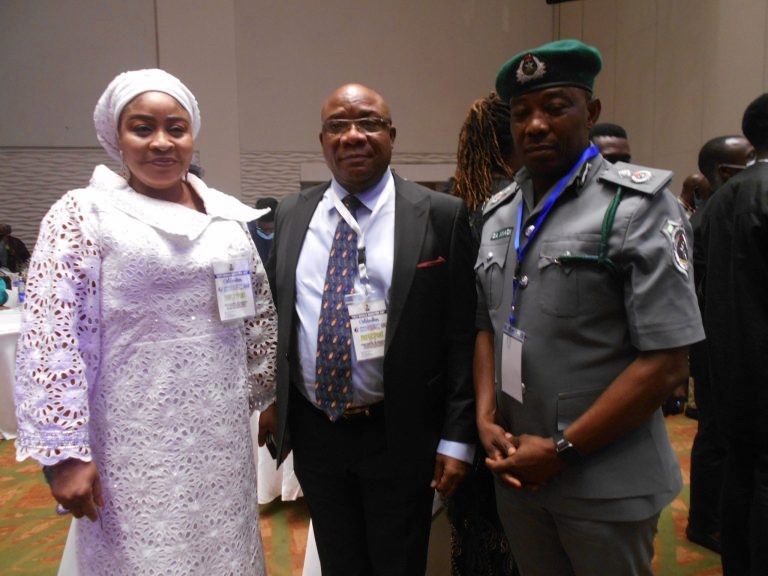 The Comptroller-General, Nigeria Customs Service (NCS), Col. Hameed Ali (rtd), has asked stakeholders in the logistics chain to work together to reduce cargo dwell time at the port.
Ali made the call while delivering a goodwill message at the 2021 World Maritime Day celebration in Lagos on Thursday.
Represented by the Deputy Comptroller Administration at the Idiroko Command of NCS, DC Dera Nnadi, Ali assured that the service would continue to do everything within its powers to ensure efficient seaport operations by supporting stakeholders to achieve these desires.
He said, "Let me remind us to redouble our effort to reduce the vessels' turnaround time for Nigeria and to further reduce the waiting time for goods to reach the traders' warehouses from all our frontiers.  On our part as NCS, we pledge our unalloyed support to all maritime stakeholders to achieve these and our other desired individual and collective objectives".
While extolling the immeasurable contributions of the seafarers, he noted that the last three years have particularly been a challenging for most maritime workers, especially the seafarers, who have faced a number of safety issues occasioned by increasing insecurity on the water channels, a development that was made worse by the outbreak of the COVID-19 pandemic and other environmental problems.
He said despite the challenges, Nigerian maritime workers including seafarers have braced the times and kept the country's trade supply chain on track
"The CGC and Management of Nigeria Customs Service felicitate with the World maritime family under the umbrella of International Maritime Organisation IMO on the occasion of the World Maritime Day 2021. The Service also congratulates the Hon. Minister of Transport, Rt. Hon. Rotimi Amaechi and the entire maritime workers, which the NCS is one on this day.
"Today is very significant to the Service as we recognise that trade is synonymous with Customs and trade cannot take place without the maritime industry and indeed the maritime workers, the core of which are the seafarers.
"Internationally, the shipping sector has continued to transport more than 80 per cent of world's trade, including vital medical supplies, food and other basic goods needed to handle the global humanitarian crisis caused by COVID-19 pandemic and insecurity across the globe. Through the efforts of all of us here, Nigeria had her own share of this progress.
"Without the international shipping of products that is expedited by the seafarers and those others within the maritime industry, the world's economy would not be able to function. To Nigerian maritime workers, the NCS uses this day to appreciate your immense contributions to her success recorded over the years and especially in the last three years," he said.