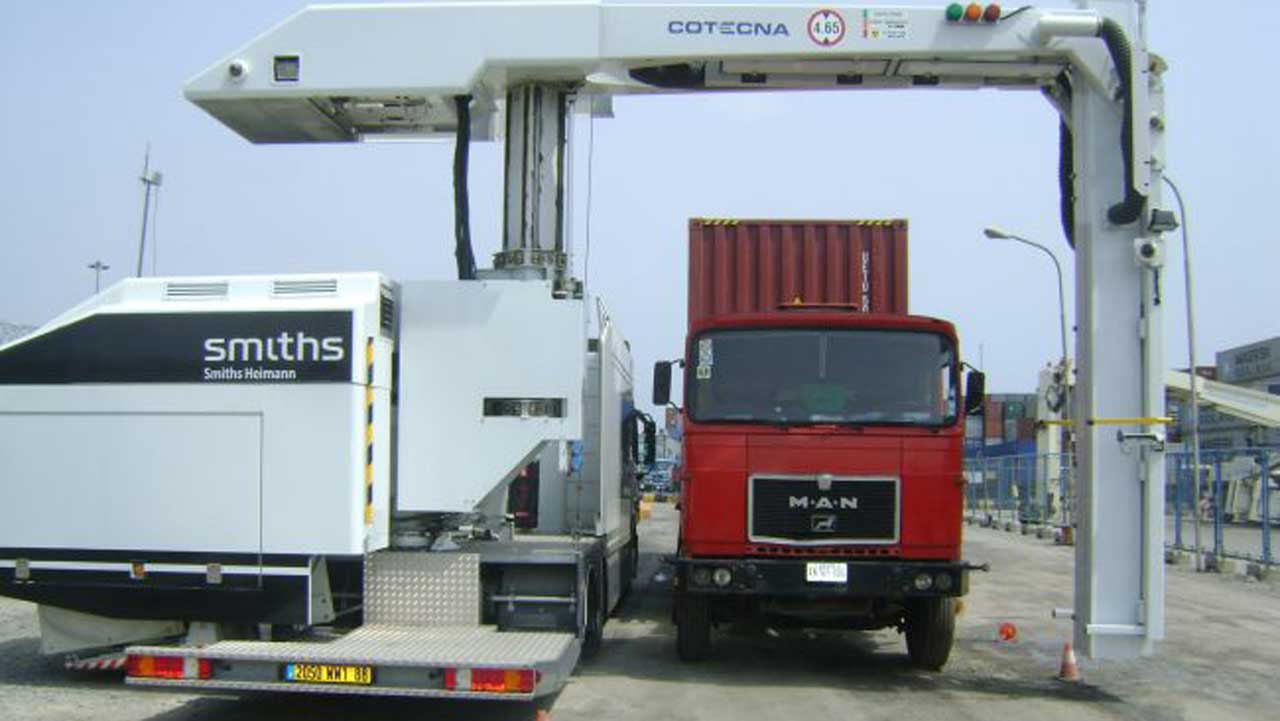 The Managing Director, Global Scan Systems Limited, Fred Udechukwu, has accused the Nigeria Customs Service (NCS) of deliberately sabotaging scanning operations at the port by mishandling the scanners installed by service providers.
Global Scan Systems was one of the Destination Inspection service providers contracted by the Federal Government to provide cargo scanning service at the nation's seaports, airports and border stations.
Speaker of the House of Representative, Femi Gbajabiamila, had at a one day public hearing oragnised by the House Committee on Customs and Excise on Monday, decried the way and manner 22 cargo scanners worth $120 million were left to rot after they were handed over to Customs by the service providers in 2013.
Speaking in an interview with SHIPS & PORTS, Udechukwu disclosed that Customs rejected an offer by the company to help maintain the scanners when it was obvious the Service personnel could no longer manage them.
He said the scanners handed over to Customs by his company and other service providers were in good shape and fully functional, noting that the collapse of the scanners were as a result of Customs' failure to maintain them.
"Customs don't know anything about scanners and they don't want to know. I have the list of all those we trained but most won't come. They will tell you they don't want to because they know they won't be making money with us.
"All of us handed over the scanners to Customs in November 2013 certified by Smith but they messed everything up and they are looking at buying new ones. Customs don't know what they are saying. They forcefully ejected us and we signed an agreement and handed the scanners over to them.
"We offered to help instead of assuming that they (Customs) know what should be done because even as at then, we had an agreement with Smith for maintenance of the scanners up to 2019 because the manufacturers don't want to deal with Customs because they felt they dealt with them in the past and they will not maintain the equipment but the offer was rejected.
"I am surprised that nine years after we handed over the scanners, somebody is saying we didn't train them but they want to buy new scanners," he said.
Udechukwu noted that while the old scanners could still be repaired and made functional, Customs would not allow it work, as they prefer to physically examine all containers for pecuniary gains.
"If they call the manufacturer, they will come and do a technical audit of the scanners and they will repair them. If they do that and have need for another, then they can buy.
"It is not even a matter of repairing it. Will they want the scanners to work, because they want to do physical examination because that is where they make money? That was our problem with them. If we tell them we want to scan every container back then, they will tell us we cannot because they want to do physical examination so that they can make money. Once we close for work and Customs sees it is night, they will release all the trucks and when we ask them where the trucks are the following day, they will tell us nothing," he said.
The Federal Government had in 2005 signed a seven year contract agreement with three destination service providers namely Cotecna Destination Inspection Limited (CDIL), SGS, and Global Scan systems. The contract, which commenced in January 2006, was for the companies to supply cargo scanning machines on build, own, operate and transfer (BOOT) basis.
The contract allows the service providers to train officers and men of the NCS on risk management valuation and classification, to enable them take over the destination inspection operation from the service providers at the end of the seven-year contract period.
All the 22 scanners taken over from the service providers by Customs collapsed less than one year after, leaving Customs to manually inspect all cargoes imported into the country in spite of its cumbersome, time-wasting and expensive procedure.