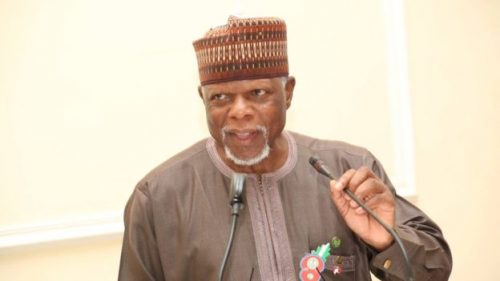 The Nigeria Customs Service (NCS) has refuted reports by some media (not SHIPS & PORTS) that it has sacked two Assistants Comptroller General, Bashir Abubakar and Aminu Dahiru, over alleged complicity in some illegal operations.
Bashir Abubakar, who is a Controller of NCS' Apapa Area Command, rejected $412,000 (about N150 million) bribe offered to him by drug traffickers, an action which earned him a promotion to the rank of ACG.
There were reports on Friday evening that Bashir had been compulsory retired from his job by the board of Customs over his role in a raid on a warehouse of a prominent local rice dealer while searching for imported rice in Daura, the home town of President Muhammadu Buhari while Dahiru was reportedly dismissed for alleged complicity in the cross border smuggling of refined petroleum products in a large convoy of 170 oil tankers.
When contacted, Customs Public Relations Officer, Joseph Attah, however dismissed the report, saying that the NCS Board has not decided the cases in question.
He said, "NCS disciplinary process for senior officers ends at the Board but for junior officers, management has the final say. The cases in question have not reached the NCS Board. So no official decision yet."
One of the affected officers who also spoke with SHIPS $ PORTS described the report as false.
He said, "The report is only a sponsored story. It is not true because nobody dismissed me from service. Actually, there is a problem but it is getting promoted so that some people will be happy. It was what some people wanted and they thought by going to press they will make it possible but God has the final say on everything."
The alleged case involving the officers, it was gathered, is being investigated by the Office of the National Security Adviser, which is coordinating the Joint border drill operation.