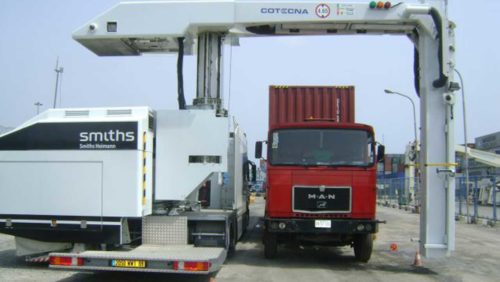 The multiplicity of Customs units has come under fresh condemnation by clearing agents with the creation of another unit named Special Weapons and Tactical Team (SWATT) by the Federal Operations Unit (FOU), Zone A.
Prior to the creation of the new unit, clearing agents have had to contend with no fewer than 22 different units of Customs under the Federal Operations Unit besides the Headquarters Strike Force, Customs Police, among others, which they said constitute obstacles to trade facilitation at the ports.
Speaking with SHIPS & PORTS, one of the clearing agents, Ari Ayuba, decried the creation of the new unit.
He said, "Customs keeps bringing different units to the port and this is what is spreading corruption. Somebody will be in Abuja and be creating groups that will be servicing him under the guise of checks and balance; that has made clearance of cargo at the port difficult. We have the Enforcement unit; they came in with CG squad, task force, strike force, FOU and Customs Police.
"What are they policing when we have the Customs Intelligent Unit (CIU)? They are just making cargo clearance difficult for us at the port and making the system more corrupt because there is no trust. Imagine an officer conducted an examination, he writes his report and release the goods and another unit seizes it just after few metres away from the port."
Coordinator, Western Zone of the Association of Nigerian Licensed Customs Agents (ANLCA), John Ofobike, likened multiple units at the port to the multiple checkpoints along Seme Border.
He said, "This is the same with what we experience in Seme with multiple checkpoints. This is what is happening at the port now. Whatever cargo you carry; they would tell you that you didn't pay correctly, every cargo is a suspect.
"The CRFFN that is supposed to intervene on behalf of the freight forwarders are not doing anything. They are just packaged to make other associations look inefficient. The system is collapsing every day without any regulation or procedure."
In reaction to the concerns raised by the agents, Public Relations Officer of FOU, Jerry Attah, said the unit is not a new one but put in place to compliment the operations of other units in anti-smuggling operation and prevention of revenue loopholes while also checkmating the activities of the officers.