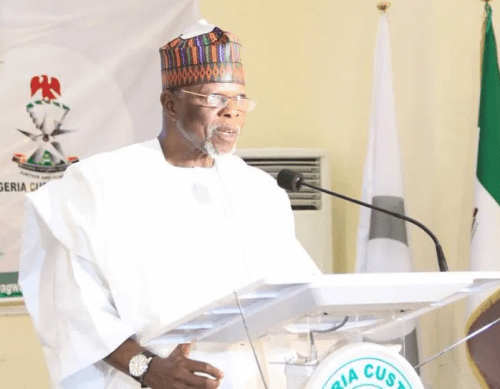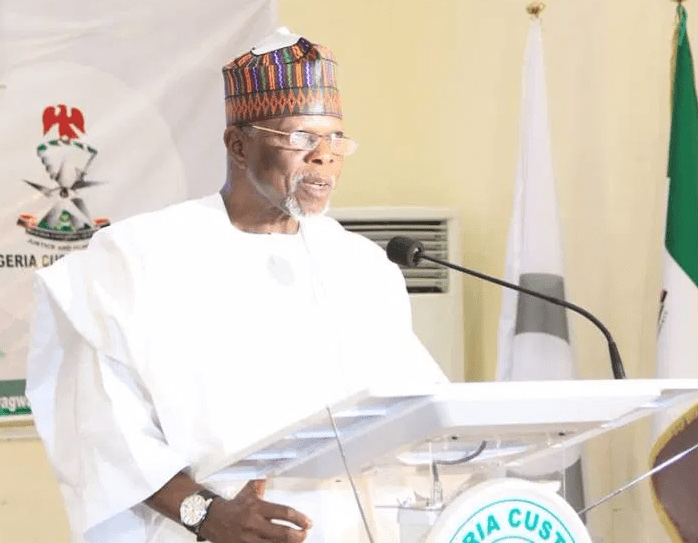 A former Controller of Customs, Lewis Ogunojemite, has condemned plans by the Federal Government to concession the revenue function of the Nigeria Customs Service (NCS) to four private companies under a Customs modernization project, describing the deal as a sham.
The Federal Government recently approved the engagement of a consortium of four firms to enter into a 20-year concession arrangement with the NCS and the Infrastructure Regulatory Commission (ICRC) for a Customs modernization project and establishment of digital and paperless Customs administration.
Comptroller-General of Customs, Hameed Ali, who disclosed President Muhammadu Buhari's approval of the project at the graduation of Senior Course 3 of the Nigeria Customs Command and Staff College, Gwagwalada, penultimate week in Abuja, said the deployment of the technology would go a long way in enhancing the activities of the NCS. 
However, reacting to the development, Ogunojemite said the move is unwise especially as it is coming at a time when Customs had recorded significant improvement in its modernization processes, insisting that there was no need to engage a third party to develop a technology for Customs.
According to him, the push for the $300 million investment to modernise Customs is an attempt by some individuals to siphon government's revenue into private pockets.
He said, "The move is not wise. I don't know what the government is talking about e-Customs that will make them to concession Customs revenue collection. It has been an issue that some people have been trying to do right from the days when we were in Customs. They want to take the Comprehensive Import Supervision Scheme (CISS) that is being collected from Free On Board (FOB), a very huge amount and the foreigners were the ones collecting this money all through the pre-shipment inspection time. 
"When we came back to destination inspection, it was reverted and that is what they have been struggling to collect back. I don't know what the government is talking about e-Customs because as far as I am concerned, Customs has been properly modernised as attested to by the Secretary-General of World Customs Organization during his visit to Nigeria.
"I challenge anybody to come to the Customs and see what Customs has on ground and see whether there is a need to invite a third party to come and help Customs in that area. With the technical knowledge of the young officers we have in place, Customs is already doing well, it is just some people who want to steal government money that are pushing for the so called e-Customs.
"e-Customs has always been there at least starting from year 2000. e-Customs was embarked on a very rigorous scale. 19 years after, Customs had done tremendously well in that area. So, for anybody to say they want to put in $300 million to modernise Customs is a sham, fraud and anybody that is supporting it is anti-Nigeria.
"Secondly, to concession Customs for 20 years is something I cannot comprehend. It means they have sold Customs outrightly.  I remember when we were doing ASYCUDA ++, when Web Fointainne was coming into this country, it was expected to bring about $5million but I can challenge Web Fointanne that they did not bring $1million to this country. And all the investment was made from the one percent CISS, which they collected from this country. Every investment, apart from the initial $1million that they bought into the country, was gotten from their share of the one percent CISS, which was five percent before Customs took over the issuance of PAAR.
"Who is collecting Customs revenue today? Is it not the Federal Government through the Central Bank of Nigeria (CBN)? So how can they say they want to concession collection of revenue?"