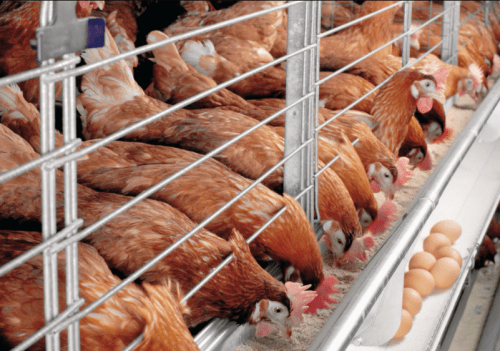 A former Chairman, Lagos Chamber of Commerce and Industry, Agriculture and Non-Oil Group, Wale Oyekoya, has said that local farmers do not have the capacity to meet Nigeria's demand for poultry products during the yuletide season.  
Oyekoya who spoke in a chat with SHIPS & PORTS, said despite the border closure, farmers are still not producing enough to meet local demands due to lack of funds and support from government.
He said while the border closure does have some merits, the policy cannot be introduced in isolation, but should be a gradual process as the country cannot yet meet domestic demand for poultry products and other food commodities, a development he said has led to a hike in the prices of poultry products.
"We can't meet up the demand for yuletide. That is why I said the border closure has to be a gradual thing. The border was closed less than three months; what are the provisions on ground to encourage farmers to boost their production? Even the feed for the poultry, we don't have them available, so there is no way we will meet up with the demand with the short supply.
"Old layers that we use to dispose off at N1,200 now sell for N2,000 in the market. That tells you that the demand is extremely high to the supply and broiler is going as high as N5,000 and the price will keep increasing.
"A lot of farmers are folding up because of lack of funds and insincerity from the government. Some of them don't have title to their lands, so they are scared of expanding on the land that does not have C of O or government allocation that is not backed up with the title. So these are the kind of fears the farmers are having.
"Farmers like me are even weary that what will happen if the government open the border again and you have already spent money to expand your farm? So even though the border closure is a laudable policy, it is not sustainable," he said.
Oyekoya said to meet local demands; government must sustain the border closure and readily assist the farmers to increase production.
He also asked government to assist local farmers "with the technical know-how and encouragement".