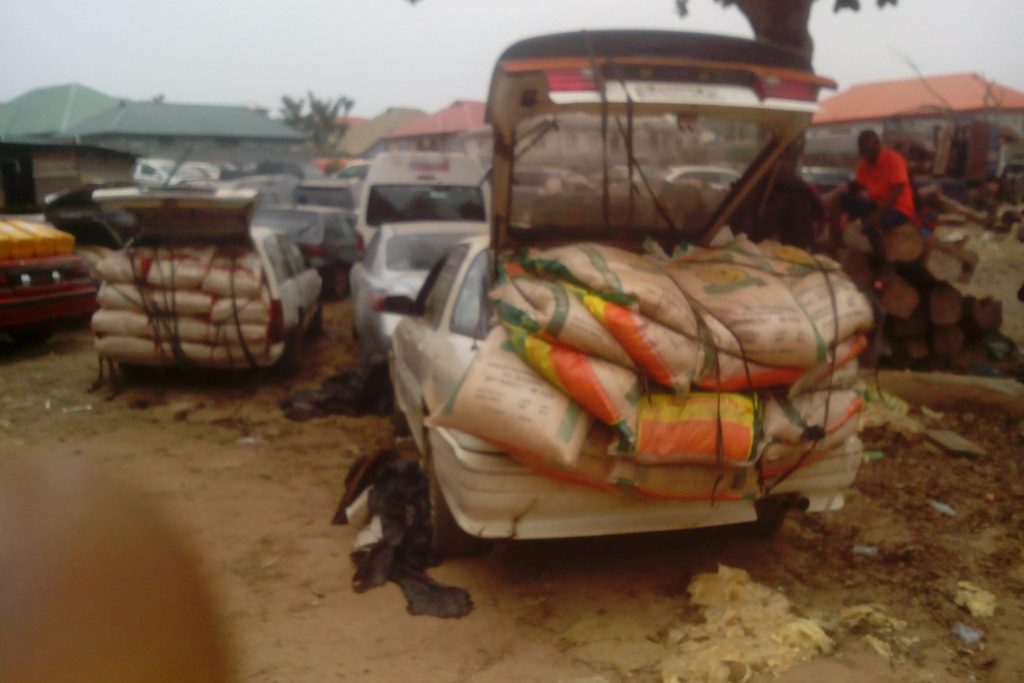 Operatives of the Federal Operations Unit, Zone A of the Nigeria Customs Service (NCS) have intercepted 6003 bags of rice amounting to 10 trailer loads from smugglers. The seized rice is worth N74 million.
The seizure is among various contraband with Duty Paid Value (DPV) of N1.4 billion intercepted by the unit between March 19 and April 9, 2018. 
The unit said it also recovered N166 million through its intervention from duty payments and demand notices on general goods from seaports, airports and border stations through wrong classification, transfer of value and shortchange in duty payment meant for the government.
Controller of the unit, Muhammed Uba, while displaying some of the seized rice at the government warehouse in Ikeja on Wednesday, said it was intercepted at different locations in Lagos and makeshift storage houses in Ilogbo, Abeokuta, Ogun State.
"There was a mob attack against our operatives but that never deterred us from performing our statutory responsibilities. Thank God there was no casualty. We will continue to enforce the Federal Government policies banning the importation of rice and other prohibited goods through the land borders regardless of any situation so as to encourage efficiency in local rice production, which will create more employment opportunities for our teaming youths," Comptroller Uba said. 
According to him, the unit also seized 64 vehicles, 570 parcels and 98 sacks of Indian hemp weighing 1,550 kg and 963 cartons of frozen poultry products.
Other items seized by the unit include 431 jerrycans of vegetable, 163 bales of used clothing, 569 pieces of used tyres, 69 bags of sugar and four containers for false declarations.
He said eight suspects have been arrested in connection with the seizures.