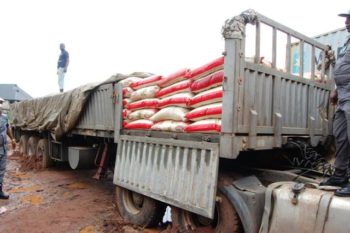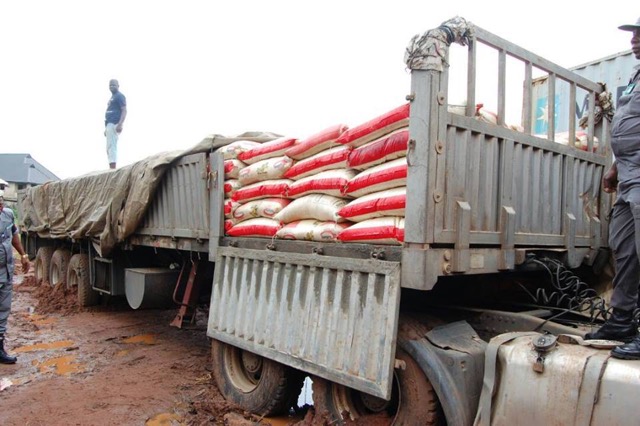 The Kano/Jigawa Customs Command says it impounded over 500 bags of foreign rice and 48 cartons of controlled drugs known Tramadol hydrochloride tablets valued at over N30 million.
Speaking to journalist at the Command's headquarters on Tuesday, the Comptroller,Yusuf Abba-Kassim Kassim said the drugs were impounded at an abandoned area and covered with millet tucks.
According to Kassim, the seizure followed a tip-off by good members the community that there was a suspicious items abandoned along Galadi/Burnawa route of Jigawa state.
He said, "Acting on the information, our men were immediately drafted to the area where over 48 cartons of controlled drugs identified as tramadol were abandoned and covered with millet tucks."
The Comptroller further urged Nigerians to always provide useful information on the illegal activities of smugglers and criminals who are hell-bent in ruining the economy and the heath of Nigerians.
"However, no arrest was made as the drugs were recovered in secluded place where the owners abandoned them apparently avoiding arrest. We shall soon hand it over to the appropriate authorities," he added.
Speaking on the intercepted bags of rice, the Kassim said his men also acted on a tip off when two trucks loaded the contraband goods and concealed them with sacks of beans.
"The two trucks carrying foreign rice that were concealed in sacks of beans were intercepted along Kano/Zaria road based on tip off.
"The foreign rice might have found its way into the country through illegal routes with a plan to go further into the southern part of the country.
"Based on information, our men trailed the trucks and impounded the vehicles fully loaded with the banned commodity," he stated.