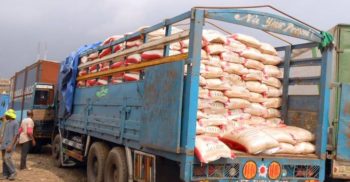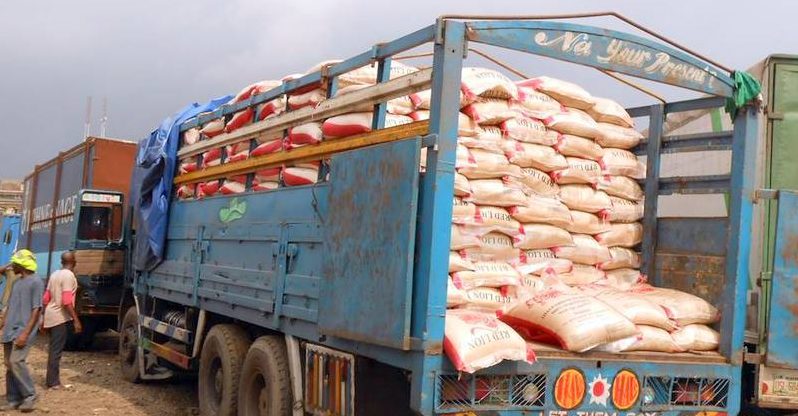 Two Thousand, four hundred and thirty one (2,431) 50kg bags of rice and 1,421 of 25 litres jericans of vegetable oil have been seized in Niger state by the Customs Area Command of Niger, Kwara and Kogi.
The Customs Area Controller of Niger, Kwara and Kogi, Comptroller Benjamin Binga who disclosed this while briefing newsmen in Minna said that the duty paid value of the seized rice is N20.5 million while the vegetable oil is worth N17 million.
According to him, the seizures were made along Minna-Bida and Tegina-kontagora roads in Niger state by the men of the custom anti-smuggling squad who were working based on information.
"The Command made a monumental seizure in an operation which was undertaken between 21st and 23rdJuly, 2017. This involves a ten tyre DAf Truck, loaded with bags of imported Rice which was intercepted by the Command's operations squad.
"As at now, we have made a total seizure of 2,431 of 50kg bags of Rice with Duty Paid Value of N20, 551,549.55. The Command's patrol team also intercepted two 20 feet containers loaded with 1,421 of 25 litres jericcans of vegetable oil. The duty paid value of the vegetable oil is Seventeen million, Fifty-Two thousand naira (N17, 052,000.00)."
Binga further said that the Command has generated over N1.4 billion and made a total of 42 seizures at the end of the second quarter of the year, "In the area of anti-smuggling, the command has made a total of forty two (42) seizures, comprising of rice, used vehicles, textiles and other general goods with a total duty Paid Value of N57, 323,165.55″.
The Comptroller who said that war have been declared on smugglers in the zone adding that smuggling would no longer thrive in Niger, Kwara and Kogi as the Command is working towards ensuring that they rid the zone of smuggling activities.
"We would continue to a seize as long as the smugglers continue to bring in smuggled goods. We are warning every smugglers that it is no more business as usual.
"The Command has been well motivated by the management and so we shall not relent in our efforts until we rid the command which comprises Niger, Kwara and Kogi states of the menace of smuggling of rice, new/used vehicles and other unwholesome goods."