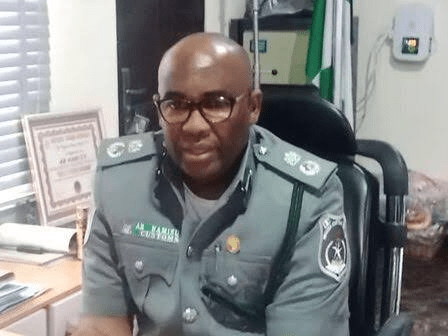 The Comptroller, Zone B, Nigeria Customs Service, Abdullahi Hamisu on Wednesday said the unit seized smuggled goods worth N390.99 million.
The unit is based in Kaduna.
He listed the items recovered from smugglers as 944 bags of 50kg foreign rice, 98 vehicles, 524 kegs of vegetable cooking oil and 669 cartons of foreign spaghetti and macaroni.
Other items seized are 100 cartons of cigarettes, 153 cartons of foreign EVA and GIV soap, 249 bales of foreign second hand clothing, 29 cartons of foreign tinned tomato paste, 70 cartons of milk, 13 kegs of diesel and two bags of foreign refined sugar.