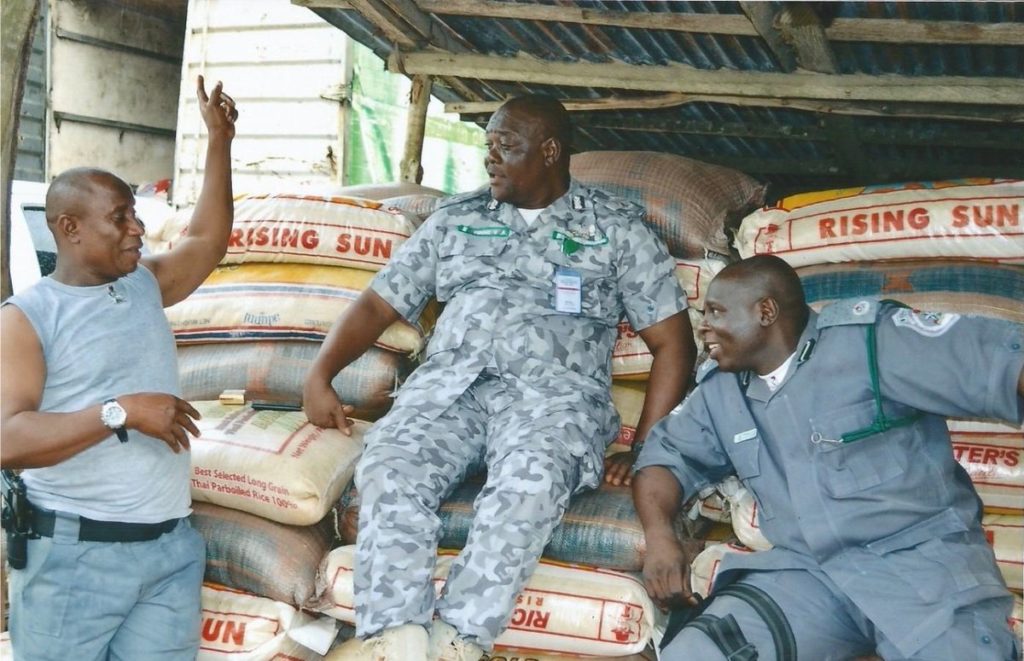 The Nigerian Customs Service (NCS), Federal Operations Unit (FOU) Zone 'C', Owerri, has seized contraband goods with duty paid value of N65 million.
The Controller of the unit, Kayode Olusemire, who made the disclosure
while showing journalists some of the impounded items, noted that smuggling has negative effects on the nation's economy.
He said NCS was now better equipped and would do everything possible
to curtail the upsurge in smuggling of prohibited goods into the country.
Olusemire gave the breakdown of the impounded goods as seven trailer loads of fairly used textile materials, 2,000 bags of rice and one trailer load of automobile tires.
He said the command also impounded one trailer load of rice concealed
as bags of cement, 22 bags of cannabis and a container load of fairly used refrigerators.
According to him, the impounded goods were intercepted within the South-East and South-South zones.
Olusemire lamented that textile companies in Nigeria had gone moribund due to activities of smugglers.
He said, "It is very unfortunate and shameful that a Nigerian citizen will patronize fairly used textile imported from another country.
"We are out to discourage our people from indulging in prohibited businesses and I warn the smugglers that their game is up.
"We are ever ready to do our job and nothing will stop us."
He said smugglers were losing millions of naira daily because they were into wrong business, adding that such huge amount of money could have been channelled into the right businesses for the growth of the
economy.
Olusemire said the impounded goods would be sent to the IDP camps.