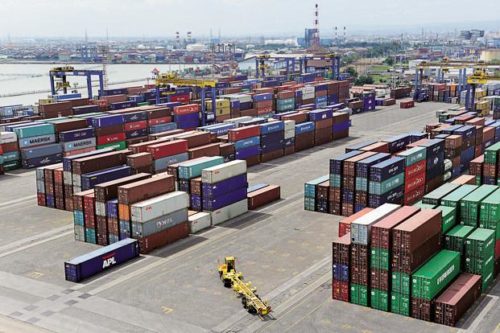 Seaport terminal operators have accused the Nigeria Customs Service (NCS) of denying them the 25% statutory charge of the value of auctioned containers.
The operators, who condemned the impunity and lack of transparency by Customs in the auction exercise, lamented that for several years, Customs has failed to keep to the agreement, which mandated it to pay a 25% charge from the value of all auctioned containers in the country.
The Seaport Terminal Operators Association of Nigeria (STOAN) said container terminals incur huge costs associated with the handling of overtime containers especially with the positioning of containers selected by Customs for auctioning without any commensurate benefit even after such containers are auctioned.
"Usually, it is after they (Customs) sell auctioned containers that they are supposed to pay the statutory 25%. But for years that they have been moving containers to Ikorodu, they have not paid us the statutory 25% of the auction value.
"It costs about $10 to lift a container once. For example, we may have to move seven or more containers to get to the one requested by Customs for auction and this comes at a huge cost. So it is causing big operational cost for us," the association said weekend.
It also said that containers are selected haphazardly for auction. 
"When overtime cargoes are to leave the port, they (Customs) should not pick a container that is 500 days and leave a container that is 1, 000 days old. Customs should abide by the contract and regulation guiding auction," STOAN said. 
The terminal operators' body also urged Customs to immediately commence the auction of overtime cargoes, which it said is threatening available space in the port.
"The problem of abandoned overtime cargo is not just affecting us; it is affecting the shipping industry. When you have a port that is congested with overtime containers, it is a recipe for disaster. For example, a terminal that has a capacity of say 500,000 TEUs but has been made to restrict its capacity because of the congestion is really a cause for worry.
"We also have several export containers which have been abandoned in the port as well and they are taking up available spaces. If we can get rid of these containers, we can take more boxes in, free up the Lagos road and congestion will not be at the port," it added.
Customs spokesman, Joseph Attah, could not be reached for comments as calls put through to his mobile phones were not answered.