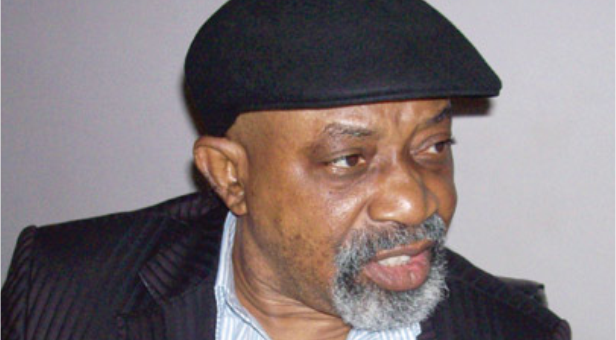 By Ace Omozuwa
Last week Wednesday, the Minister of Labour and Employment, Senator Chris Ngige, said that the Federal Government hadproposed to pay N24,000 as new minimum wage. He further disclosed that the governments of the 36 states of the federation hadagreed to pay N20,000.
However, the point-men of Nigeria Labour Congress (NLC), Ayuba Wabba; Trade Union Congress of Nigeria (TUC), Bobboi Kaigama; and United Congress of Nigeria (ULC), Joe Ajaero, issued a joint statement that countered the basic claims of the Minister.  The statement "condemned perceived manipulation and bending of facts in an attempt to delay or derail the processes needed to promulgate a new National Minimum Wage."
Furthermore, they stated categorically that "for the avoidance of doubt, organised Labour representatives wish to state unequivocally that the tripartite committee concluded its work, adopted a figure through a formal motion moved, seconded and adopted in the absence of any counter motion. This was after a thorough debate of a report on a figure from the sub-committee, chaired by Senator Ngige himself, which presented four scenarios for consideration."
It is evident from the foregoing that the issue of new minimum wage has not been amicably resolved by the concerned stakeholders. This is regrettable. Nigeria does not need another strike action before enhancing the welfare of the Nigerian worker becomes a top priority of government.
Most wage earners in Nigeria are victims of penury. They live in hellholes. They cannot afford to eat life-supporting nutritious food.  They drive life-endangering rattletraps. They wear hand-me-down. Their children do not have access to quality education. Sadly, the Nigerian wage earner is a perfect picture of abject poverty. They seem condemned to a fate the multi-instrumentalist, Afro-beat legend, and political maverick, Fela Anikulapo-Kuti, describes as "suffering and smiling."  Every Nigerian worker is a hero in the art of enduring the unendurable.
To be candid, the proposed new minimum wage of N24,000 is not a living wage. It is starvation wage. According to the Macmillan dictionary, starvation wage means "a small amount of money that someone earns that is not enough for ordinary living".
The minimum wage of N24,000 monthly is a form of maximal punishment inflicted on the Nigerian worker for the "crime" of failing to become a politician. This claim of punishment is stark against the backdrop that Nigeria allegedly spends N14,000 daily to feed each prisoner. When a nation spends more on the wellbeing of prisoners than on workers, it is indirectly saying, crime pays, and there is no dignity in labor.
Policymakers and wage fixers often ignore the fact that Nigerian workers are sufferers. Everything that is not working in Nigeria inflicts pains on workers. Without the resources to power their generator, wage earners endure the pains of erratic power cuts. Without the resources to travel abroad for medical treatment, they endure the trauma of going to hospitals without doctors, functional facilities, medical equipment and drugs. Also, Nigeria's dysfunctional public transportation system takes toll on their quality of life.
They suffer the effects of economic downturn more than any demographic socioeconomic group. Inflation deflates their happiness. At present, inflation is in double digits. Also, we are dealing with the aftereffects of economic recession: sluggish economic growth, high interest rate, etc. The grave implication of these is that the value of the Naira has depreciated. Every worker, indeed, everyone needs greater amount of money to purchase "the same amount of goods".
The plight of the Nigerian worker is a misnomer. Sen. Bernie Sanders said, "Anyone who works 40 hours in a week in America should not be in poverty." Indeed, this should be a universal reality: Anyone who works 40 hours in a week anywhere in the world should not be in poverty.  When work ceases to be an escape route from poverty, social maladies will become widespread, and society will be pushed to the precipices of disintegration.
Every benevolent leader seeks to provide succor to afflicted human souls. They design social welfare schemes that alleviate the ravages of penury. Dr. Martin Luther King Jr. is a classic example of a leader with empathic intelligence and moral vision of a great society.  He spent a significant part of his life fighting for working people. He was devoted to campaigning for the due acknowledgement of the dignity of labor, and demanding a living wage that is capable of lifting all people out of poverty.
He opined that technological advancement without workers' economic security does not make a nation great. Let me quote him extensively: "We built gigantic buildings to kiss the sky. We build gargantuan bridges to span the seas. Through our spaceships we were able to carve highways through the stratosphere. Through our airplanes we were able to dwarf distance and place time in chains. Through our submarines we were able to penetrate oceanic depths…But it seems that I can hear the God of the universe saying, even though you've done all of that, I was hungry and you fed me not. I was naked and ye clothed me not. The children of my sons and daughters were in need of economic security, and you didn't provide for them. So you cannot enter the kingdom of greatness."
It is important to remind our leaders that one way to effectively fight corruption is to stop the payment of starvation wage. It takes a rare form of moral heroism for earners of wages that are insufficient to provide the everyday necessities of life not to succumb to the allures of corruption. When workers are floundering in misery, ethics is not their foremost preoccupation. So, they become vulnerable to the ploys of criminal elements that seek to circumvent rules. This administration has a reputation for fighting corruption. It can further burnish that reputation by cratering for the welfare of Nigerian workers by ensuring they earn living wages.
The implication of starvation wages is manifold. It endangers national security. For example, the menace of smuggling to national security is well known to all. One reason why smuggling is on the rise is because high profile smugglers connive with security operatives around border areas. Would some security operatives be willing tools in the hands of smugglers if they earn money that is enough for ordinary living? Another example that buttresses the link between starvation wages and endangered national security is the menace of arms for money. We often hear stories of security operatives that lease arms to criminal elements. Without trying to condone such unethical acts, it is pertinent to ask: if they were living above grave economic pressure, would they lease out arms for money?
Education is the lifeblood of development in today's knowledge economy. But it is impossible for young people to get good education that will make them productive members of society in their adult life when teachers earn starvation wages. Let us ask ourselves, why is it that some teachers unethically aid students for money? If a teacher is pretty comfortable, would he or she condescend so low to do assignments or help students during exams for tokens? The point is; if government is truly interested in driving holistic development in Nigeria through human resource development, it must make sacrifices to pay living wages to teachers.
Nigerians are very religious. Sadly, our religious precepts do not influence our dealings with the poor. Raising workers' wages and ensuring their economic security makes economic, religious and moral sense. It is the right thing to do. The three monotheistic religions in the world, namely, Christianity, Islam and Judaism enjoin authorities to treat workers very well.
Let me conclude by quoting from one of the holy books: "Don't defraud the poor. Don't hurt a needy servant. Pay him or her each day's wages before sundown because they need it. And if you don't pay them right, you're guilty before the Lord."
Copyright Ships & Ports Ltd. Permission to use quotations from this article is granted subject to appropriate credit given to www.shipsandports.com.ng as the source.