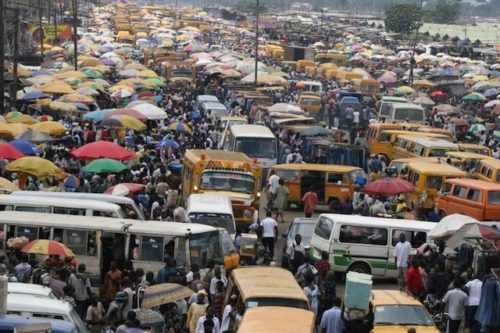 Human development has been identified as Nigeria's biggest deficiency and a root cause of the country's underdevelopment and poverty. A Human Development Index report released recently by the World Bank described Nigeria as the sixth worst country in the world with regards to human development. Ranking 152 out of 157, Nigeria was listed in the red zone because of its poor investment in education. This report coincides with a similar one by the Universal Basic Education (UBE), which said Nigeria has the highest number of out-of-school children in the world. The UBE report put the number of out-of-school children in the country at 13.2 million. For a nation with a largely youthful population, these reports on our educational deficit are alarming.
Human development involves the extension of individual freedom to live long, healthy and creative lives; and to further other goals they have reason to value. Human development is evaluated using three parameters; long healthy life (life expectancy at birth), knowledge (average and expected years of schooling) and decent standard of living. While Nigeria's healthcare system leaves much to be desired, its investment in education is notoriously abysmal. According to the World Bank, no investment in education happens in Nigeria and in Africa until grants come from international donor agencies. At a time when the world is deemphasizing infrastructural development in favour of human capital development, Nigeria's approach place on the Human Development Index is at best worrisome.
Already, Nigerian youths have a history of "unemployability". In 2009, a member of the House Committee on Youth and Social Development, Mr. Depo Oyedokun, while presenting a bill on youth development, claimed 23 million Nigerian youths were not employable because they lacked requisit skills. This was at a time when an estimated 40 million Nigeria youths were unemployed. With more people currently losing jobs as a result of a two-year recession, the number is bound to have increased. Unemployability stems from poor investment in education. Development Economics Specialist, Dr. Bongo Ali last year reechoed this fact when he described 70 percent of Nigerian graduates as unemployable. Despite a United Nations recommendation that education be allocated 26 percent of the national budget, only 7.04 percent of Nigeria's N8.6 trillion 2018 budget was so apportioned. Compared to a N150 billion budget for unspecified special intervention projects, Nigeria's priorities are clearly misplaced.
Solving the problem of unemployment and unemployability begins with a right attitude and the right investment towards, and in, education. Education, and in essence human development, must be given its rightful place in Nigeria. As it is, Nigeria's education system is really nothing to write home about. So much so, that educational tourism to smaller African countries such as Ghana, Benin Republic and Togo has been made profitable by desperate Nigerian parents seeking the best education they can afford for their children. Government must find a lasting solution to the problem of poor staff welfare across all academic institutions in the country, beginning from basic education. Only then will teachers and other academic tutors be inspired to dedication. Government must also, as a matter of urgency, address the deplorable condition of Nigeria's public institutions across board. It is worrisome that at a time when nations are moving towards the use of advanced teaching aids, Nigerian public primary and secondary education are still being conducted under trees especially in some rural communities. In areas where school buildings actually do exist, it is not unusual to find children without desks, sitting on the floor.
It is also time examples are made of those entrusted with the disbursement of educational funds. Their propensity to convert monies meant for the development of public institutions has resulted in the massive rot in our educational system today. Public education is not failed education; not every one must attend private schools. The British colonialists proved this by providing formidable education institutions where Nigeria's earliest leaders received their basic education. If Nigeria must make progress in human development, it must begin by making quality education available to the vast majority of its citizens.
Copyright Ships & Ports Ltd. Permission to use quotations from this article is granted subject to appropriate credit given to www.shipsandports.com.ng as the source.