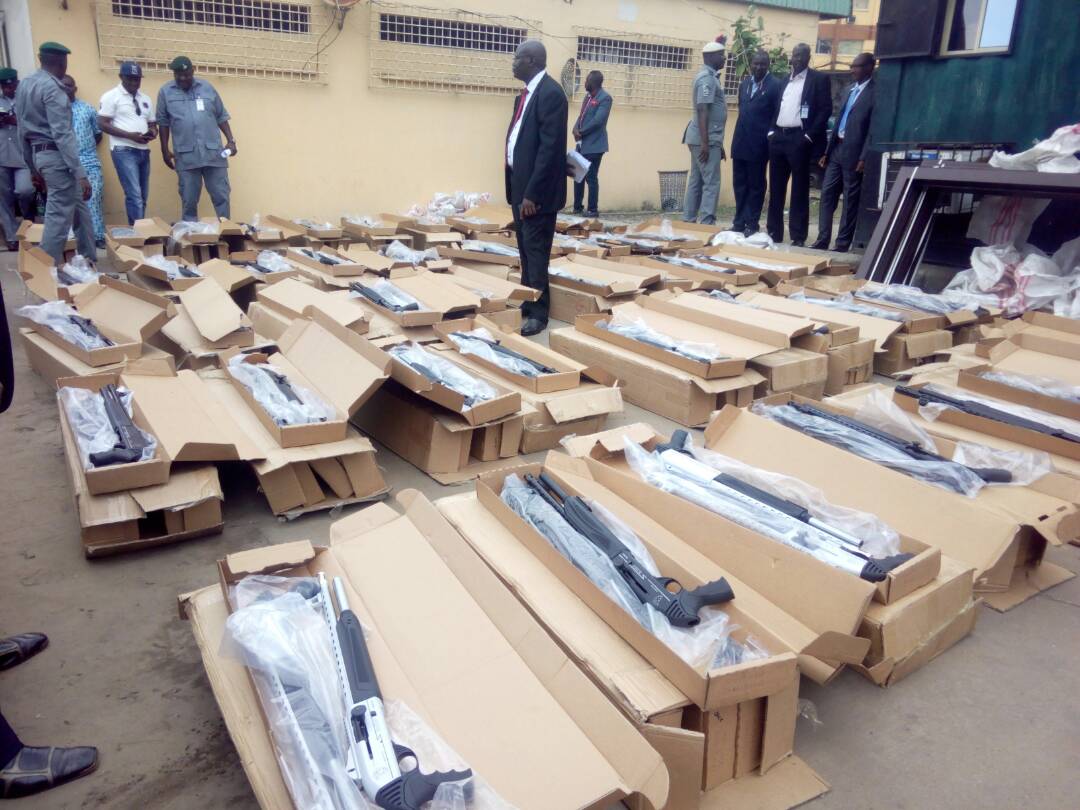 Ahead of the 2019 general elections, the Nigeria Customs Service (NCS) says it has step up surveillance at the nation's port and border stations across the country to forestall illegal importation of arms and ammunition as well as other dangerous weapons into the country.
Barring any last minute change, the general elections are scheduled to commence in February 2019, according to a timetable released by the Independent Electoral Commission (INEC). 
It would be recalled that the Tin Can Island Port command at different times last year impounded consignments of large cache of arms comprising 600 arms and ammunition and another 440 pump action riffles concealed in a 20 foot container declared as POP and cement imported from Turkey.
Speaking in a chat with SHIPS & PORTS DAILY, weekend, Customs Public Relations Officer, Joseph Attah, said that the Service in addition to deploying more intelligence operatives, would also acquire more patrol vehicles to curtail activities of smugglers of contraband items which also include weapons and ammunition.
Attah urged members of the public not to be alarmed but assist the Service with intelligence information to track suspected importers of such illegal weapons.
He said, "We are stepping up surveillance to ensure that not just arms but other prohibited items are not allowed to come into the country. We are getting more patrol vehicles and also deploying more intelligence operatives as the election approaches.
"But then we also need cooperation of members of the public to provide us with credible information. We also urge people especially border community dwellers to expose smugglers and not provide information about movement of our officers to smugglers."