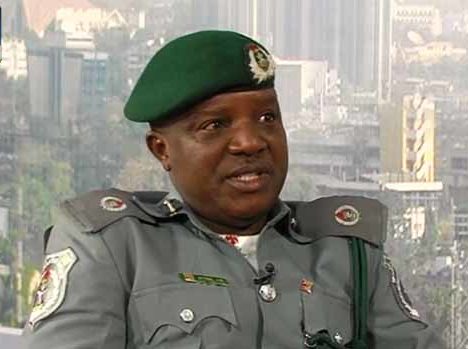 The Nigeria Customs Service (NCS) has released a musical video as part of its public relations strategy to enhance voluntary compliance in the payment of Customs duty to boost revenue.
The Service Public Relations Officer, Joseph Attah, said this while addressing newsmen on Friday in Abuja.
Attah said the four minutes video entitled: "pay your Customs Duty'', urged Nigerians to say no to smuggling, trust the NCS and comply with the extant laws by voluntarily paying appropriate Customs duty on all dutiable items.''
According to him, the video which also entertains is part of NCS renewed strategy to constantly engage members of the public in a manner that will be appealing to the young and old.
Attah said the Comptroller-General of Customs, Hameed Ali, described the video as a social weapon being deployed by the Service to fight ignorance, increase awareness and possibly reduce friction that emanated from enforcement of duty collection.
He said: "In the last one year, the Customs public relations unit has consistently reached out to wide audience by using innovative dramas, scripted and acted in a simple language.
"This preventive public relations approach by the Service compliments the efforts of the enforcement operatives through persuasive communication that is increasingly entrenching a culture of voluntary compliance. This can be attested to by the rising revenue profile of the Service,'' Attah said.
A young customs officer who is also an artiste that goes by the stage name Ozee performed in the video that presently enjoys viewing across various social media platforms and specialized maritime, aviation, general transport and allied groups.