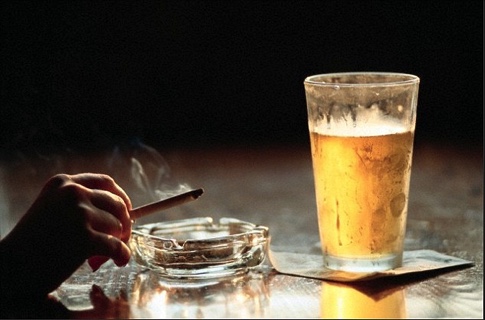 By Omotilewa Quadri 
The recently approved excise duty for alcoholic beverages and tobacco will take effect from today Monday, June 4, 2018. 
President Muhammadu Buhari approved excise duty hike in March.
The Minister of Finance, Mrs. Kemi Adeosun, in defending the increase, had said that the reviews would be from 2018 to 2020 and was to raise government revenue.
She also said it would reduce the health hazards associated with tobacco-related diseases and alcohol abuse.
"The Tariff Technical Committee (TCC) recommended the slight adjustment in the excise duty charges after cautious considerations of the government's fiscal policy measures for 2018 and the reports of the World Bank and the International Monetary Fund Technical Assistance Mission on Nigeria's fiscal policy.
"The effect of the excise duty rates adjustment on trade and investment was also assessed by the federal ministry of trade and investment and it adopted the recommendations of the TTC.
"Furthermore, peer country comparisons were also carried out showing Nigeria as being behind the curve in the review of excise duty rates on alcoholic beverages and tobacco," the Minister had said in March. 
Adeosun said under the new rates for tobacco, in addition to the 20 percent ad-valorem rate, each stick of cigarette will attract one naira specific rate.
She said by 2019, tobacco will attract two naira specific rate per stick while it will attract N2.90 kobo specific rate per stick by 2020.
Under the review, beer and stout will attract 0.30k per centiliter in 2018 and 0.35k per centiliter in 2019 and 2020 while wine will attract N1.25k per centiliter in 2018 and N1.50k per in 2019 and 2020.
N1.50k per centiliter was approved for spirits in 2018, N1.75k in 2019 and N2 in 2020.  
Copyright Ships & Ports Ltd. Permission to use quotations from this article is granted subject to appropriate credit given to www.shipsandports.com.ng as the source.