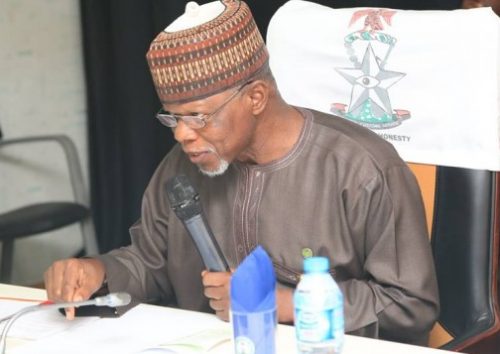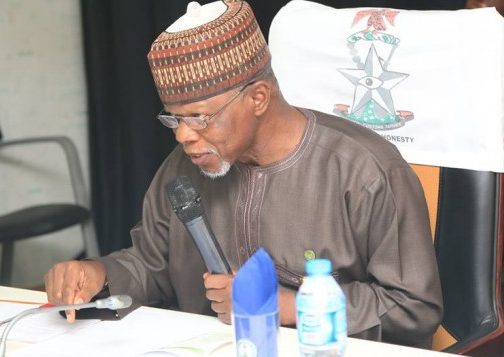 The Comptroller General of Customs, Hameed Ali, has expressed confidence that the Nigeria Customs Service (NCS) will go full digital when it concludes the automation system being put in place latest in two years' time. 
Ali disclosed this on Monday during the 2020 International Customs Day at the Customs Headquarters, Abuja. 
He said when fully activated, any Customs officer that cannot effectively operate a computer will be sent out of the service.
"It is our hope that once the platform is put in place, latest in two years, every activity in Customs will be paperless and digital. That is why we have been notifying our officers that everybody must know how to manipulate computer, otherwise in the next two years, anybody that cannot handle computer is out of customs," he said  
On the NCS revenue target for 2020, he said, "We are working on the target given to us by Federal Government based on lots of parameters. We are looking at economic development, prosperity before we decide how much we should be generating." 
He said the NCS generated N1.341 trillion revenue into government coffers. He said the amount was N404 billion above the revenue target set for it by government. 
On the possibility of reopening the nation's land borders with neighbouring Benin and Niger Republics shut in August 2019, Ali said, "We are still talking with neighboring countries. In a situation where our borders are secured; all the menace we are observing in our borders will no longer be there. We are working on them and as soon as they get them, we will relax certain things at the borders. 
"But for now, we are still conducting partial border closure. We are expecting that not too long from now, the border will be open. When we get responsive adherence from our neighbours, we see how we can work together to fortify our borders. We are not only talking about Nigeria, but we are also asking them to ensure that their own borders are fortified from own illicit tracking if any." 
The theme of the 2020 International Customs Day is 'Customs Fostering Sustainability for People, Prosperity, and Planet'.