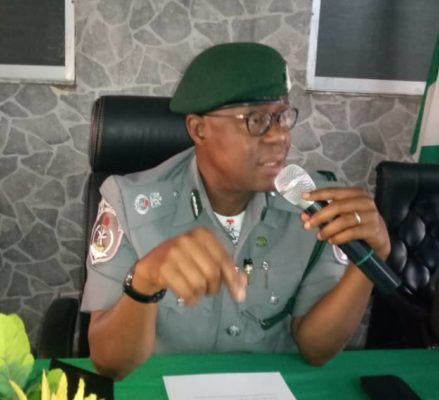 Controller, Apapa Area Command of the Nigeria Customs Service (NCS), Comptroller Abubakar Bashir, has disclosed that the command has halted over 2,000 containers laden with various items for export at the Lagos Ports Complex (LPC), over improper documentation.
Bashir, who disclosed this at a forum in Lagos, said that s hipping line reported a case of 2,000 containers of export trapped at the port.
According to the Customs boss, the consignments are designated for export but lack of proper documentation has hindered the processes of shipment.
He also noted that a private inspection agency has been invited on the best way out in resolving the trapped containers.
Bashir said the NCS had met with the concessionaires and shipping companies over the burning issue at hand.
He said officers and men of the service operated an open door policy and would always abide by import and export guidelines.
"Let me start with the problem we have with export today; only one company, and that is Maersk line reported that they have almost 2,000 containers and yesterday when we were in a meeting, another shipping company was talking about 200 containers.
"You know we have quite a number of shipping companies here, others have not reported their own figure but definitely we are looking at about 2,000 containers that are hanging due to lack of proper documentation so far.
"Certainly, what we intend to do as a service is that I have already directed the officer in charge of revenue to call the designated agency appointed by the government to issue CCI certificate for the export and see if we can have a parley with some of the exporters to see if we can give them entry measures to export the items within the scope of compliance," he said.