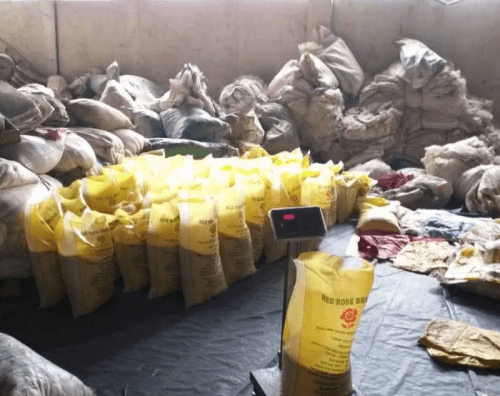 The Nigeria Customs Service (NCS), on Thursday, said the 33 containers of expired rice it discovered recently at the ports in Lagos are linked to trading firms in Lagos and Abuja.
Customs National Public Relations Officer, Deputy Comptroller Joseph Attah, in a statement, said 25 of the containers belong to Masters Energy Limited and some of the bags of rice, although imported, have Nigerian addresses traced to No. 31A Remi Fani Kayode Street, GRA, Ikeja, Lagos and Yunee International Trading Co. Ltd at 103 Ebitu Ukiwe Street in Jabi, Abuja.
Customs said it seized 30 containers imported by Masters Energy in 2016/2017 which were 'falsely' declared as Yeast, and after judicial process, the rice was forfeited to the Federal Government and distributed to internally displaced persons in the northeast.
"We have the numbers of those (containers of rice) falsely declared as yeast and seized then and these (25 in reference) are containers that were not declared and have been fished-out through profiling," Attah said.