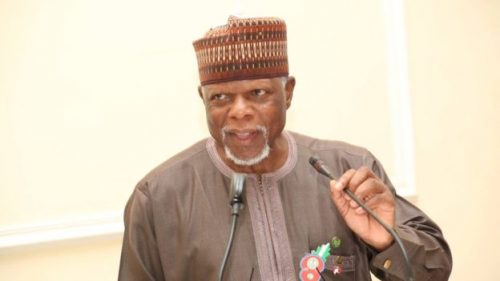 Comptroller General of Customs, Hameed Ali, has expressed concern over a $32 million rice grant offered to the Republic of Benin by Japan.
Ali, who expressed misgivings about the deal, while speaking with journalists in Lagos on Tuesday, insisted that the ban on import and export through Nigeria's land borders would remain in force as there are strong indications that the massive supply of rice from Japan to Benin Republic would end up being smuggled into Nigeria.
According to him, unless neighbouring countries comply with the ECOWAS protocol on transit goods, it would be difficult to control smuggling of rice and other contraband goods into the country.
He said, "The first objective is to get our neighbours to comply with the extant laws established by ECOWAS on transit goods. No matter what we do now, if our neighbours do not comply with those laws and ensure that the protocol is properly adhered to, these things (contraband goods) will still find their way into the country.
"For instance, Benin Republic, apart from the quantum of rice there, have just signed an agreement with Japan to supply them rice worth $32 million. With a population under 12 million people, what will they do with $32 million worth of rice if it is not meant for Nigeria, which has a population of over 200 million people that consume rice.
"So, as long as we do not get these people to come and seat down with us and agree to implement the ECOWAS protocol, which was designed by ECOWAS and we all assented to it to be adhere to strictly, the borders will remain closed. But if they comply, then we will see how we can manage the border together because then, it would have become a collective effort with Nigeria and other neighbouring countries to ensure that our borders are secured."