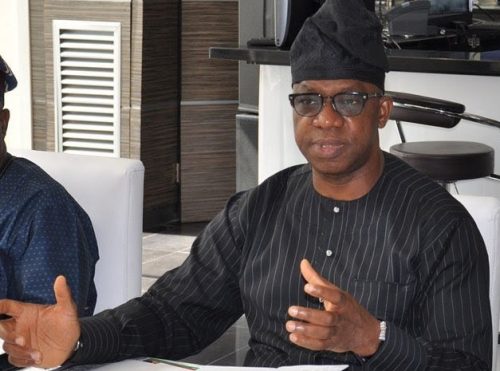 The Governor of Ogun State, Prince Dapo Abiodun on Thursday described the moribund Olokola deep seaport project championed by the state and Ondo State as a "missed opportunity".
Speaking at a breakfast meeting of the Nigeria-South Africa Chamber of Commerce in Lagos, the Governor said the state must begin to focus its energy on the development of inland container depots to take advantage of the new railway line passing through the state.
He also disclosed that both Lagos and Ogun States have decided to form a joint border commission to oversee the management of the overflow of development from Lagos to Ogun.
Abiodun said officials of the two states have met and worked out modalities on areas of cooperation which included agriculture, particularly on rice production, waste management and development of infrastructure at the border towns.
He also said that Governors of the six southwest states have floated a security group known as "Amotekun" to tackle insecurity in the region.
Also speaking at the breakfast meeting, Lagos State Governor, Babajide Sanwo-Olu, said the defunct Lagos-Ogun mega-city project conceived in 2005 will be revived through the Lagos-Ogun Joint Commission.
Sanwo-Olu noted that it was imperative for the two states to work on their comparative advantage and cooperate in the area of agriculture, water supply and sharing of information on security issues.