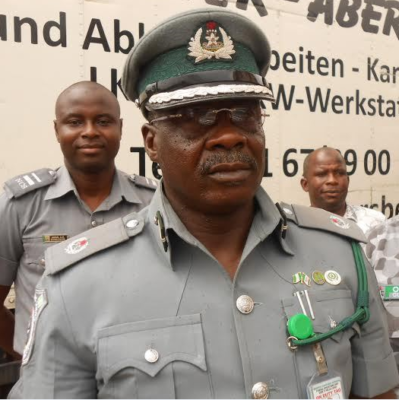 The Strike Force of the Nigeria Customs Service on Friday said it intercepted goods worth N460.8 million from January 1st to March 30th, 2019.
The unit also said that four suspected were arrested in connection with the seizures.
National Coordinator of the Strike Force, Abdulahi Kirawa told reporters in Lagos on Friday that the seizures were made within the various creeks and bushes along the border areas based on credible intelligence from patriotic Nigerians.
He said, "Not only are we at the borders chasing the smugglers to arrest the ones that come in through the borders, but we also have our ears on ground to ensure that those that are falsely declared in containers and come through the port are arrested.
"We have four suspects arrested. They are already on administration bail and they would be charged to court for them to be prosecuted. This would serve as deterrent to would be smugglers and those that will like to infringe on our laws."
The seized items according to him include: 6,102 bags of 50kg foreign smuggled rice with a Duty Paid Value of (DPV) of N85 million and1698 pieces of used tyres valued at N8, 490, 000.
He said, "As you aware, importation of rice through the land border is prohibited and if there is any false declaration for the ones that are imported through approved routes like the port, it is also a prohibition and it is bound to be seized."
He said the unit also impounded 50 kegs of vegetable oil, 508 bales of used clothing and two vehicles.