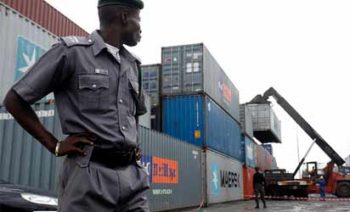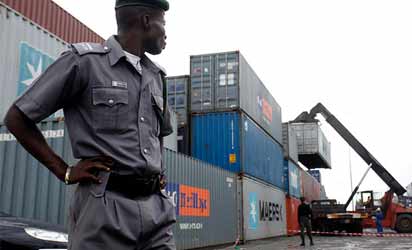 The Tin-Can Command of Nigeria Customs Service (NCS), Lagos says it collected N237.26 billion revenue between January and October. An increase of over the N207.93 billion recorded in the corresponding period in 2016.
The Controller of the command, Comptroller Bashar Yusuf, disclosed this in a statement in Lagos on Monday.
Yusuf said that the command had been repositioned for greater efficiency.
He said that the command had developed operational templates which were carefully articulated to ensure adherence to due diligence by stakeholders and entrenchment of professionalism and integrity by officers.
Yusuf said that the command relied mostly on capacity building, training and re-training of officers which ultimately led to the increase in revenue collection.
"You will recall that the command alone recorded three different seizures of arms and recently seized two containers of suspected controlled drugs (Tramadol) falsely declared as used vehicles and computer accessories,'' he said.
The controller said that the command had diminished the capacity of unpatriotic importers through several measures.
Yusuf said that the seizures were made through high profile intelligence using Information Communication Technology (ICT) as a major tool.
"Our new strategic focus has strengthened not only statutory responsibility of revenue generation, but also safety of lives by decimating the tendency of unscrupulous importers who bring in unwholesome drugs.
"Just recently our President was in Turkey with the Comptroller-General of Customs alongside other top government functionaries on a diplomatic visit and the issue of arms were discussed after which a Memorandum of Understanding was signed to ensure that such illicit imports are curtailed,'' the controller said.
On plans for the ember months, Yusuf gave assurance that efforts would be made to ensure sustained increase in revenue and facilitation of legitimate trade.
He commended the Comptroller-General of Customs, Retired Col. Hameed Ali, and the management for promoting five officers of the command as a result of the recent arms seizures.