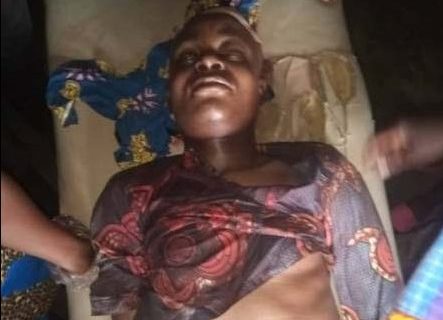 Several Nigerians took to the social media on Monday to express displeasure over the killing of a middle-aged panel beater, Atanda Idowu Moses by operatives of the Nigeria Customs Service (NCS) in Oja Odan, Yewa South Local Government Area of Ogun State on Saturday. 
Moses, who was chairman of the panel beaters association in Oja Odan, was working in his shop when he was hit by bullets fired by the Customs officers. 
The officers, identified by residents as Jalo and Abdulahi, are attached to the Ogun State Command of the NCS. 
One of the Nigerians that reacted to the unnecessary killing, Oguh Kelechi, condemned the action of the Customs officers. 
"Please, the government should do more on the orientation of these force men on how and when to use firearms. These innocent killings are not accepted," Kelechi wrote on Facebook. 
Another respondent, George Sol'Manuel Zino, wrote: "That is what you get when you give a bunch of untrained civilians a khaki uniform, guns and ammunition. Now they want to be soldiers instead of customs officers," 
Another concerned Nigerian, Olusegun Bamigbade, asked the Federal Government to bring the culprits to justice.
"Justice must be done. The problem is that a thorough investigation is highly needed against future happenings," he posted. 
Another Facebook user, Olatunji Kayode Samuel, said, "Were the smugglers being chased to be charged to court or the customs officers were chasing them because they (smugglers) didn't stop to settle them?"
Meanwhile, the NCS on Monday claimed that the stray bullets that killed the late Moses was fired by smugglers who used one of its operatives' rifle. 
This claim has, however, been faulted by residents of the community, who witnessed the gruesome murder of one of their own. 
"It was the Customs officers that fired the shots. We saw them and they sped off in their vehicle when they realised what they had done. If it were smugglers that killed the man, why did the Customs officers take to their heels? 
"This is a huge lie and it is unfair to the memory of the deceased and to his family. It is most unfair," one of the eyewitnesses said.