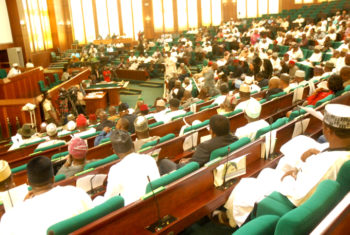 The House of Representatives Thursday passed a bill for an act to repeal the Customs Service Board Act and re- enact The Nigerian Customs Commission Act.
The bill sponsored by Hon. Jerry Alagbaoso was meant to give the NCS more financial, administrative and operational latitude as the second largest revenue generating agency in the country.
He said: "it is evident that one of the factors militating against innovation and efficiency in the Nigerian Customs Service is the lack of autonomy in the formulation and execution of its operational policies without recourse to the Ministry of Finance.
"Hence the agreement with service providers is always entered on behalf of the Nigerian Customs Service by the Federal Ministry of Finance and not by the Nigerian Customs Service itself.
"This always led to unnecessary delays in Customs' operations. In the ports, for example, in the event of scanners' breakdown, or failure, the Nigerian Customs Service does not have direct access to the suppliers of the scanners because the service providers still retained the franchise of their repairs and ought to service or maintain them according to their agreement and understanding with federal Ministry of Finance."
Alagbaoso said the situation in which the Minister of Finance is the Chairman of the Board of Customs does not give room for the effective monitoring of the affairs of the Agency.
"Hence the need to reduce the burden on the Minister by providing through this bill a robust management structure through a Customs Service Commission which would ensure discipline and promote accountability in line with both Customs and Excise Management Act and the change mantra of the present federal government."
When the Speaker. Yakubu Dogara called for a voice; the bill passed without dissent and was referred to the relevant committee for further legislative input.