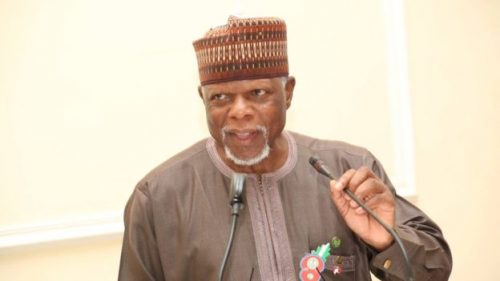 The Nigeria Customs Service (NCS) has expressed its readiness to strictly enforce the directive by the government on closure of all land borders to prevent further spread of the coronavirus pandemic.
The Federal Government on Monday ordered the immediate closure of all land borders in the country, which had hitherto been under partial closure for four weeks as the country strives to contain the spread of the dreaded Covid-19.
Customs Public Relations Officer, Deputy Comptroller Joseph Attah told SHIPS & PORTS in Lagos on Tuesday that the NCS has resources to enforce the directive.
He said, "The joint team is ever ready as we have been directed to enforce total border closure. The concerns that necessitated the border drill was to ensure that nothing that will harm our people are allowed to come in and now that the Federal Government has directed total closure of the land border, it is just to ensure that nobody comes in and nobody goes out.
"Officers are human beings and every human has the natural instinct to stay safe, so we expect everyone to comply with the directive on the total closure."
On measures put in place to protect officers on duty, Attah said, "Officers are being sensitized and given hand gloves, sanitizers, face masks and other basic things to create awareness and reduce the spread."
When asked if the Customs management is considering the stay at home order of the Federal Government for some of its officers as part of measures to curb the spread of the coronavirus, Attah said, "This is an emerging challenging situation. Every day you hear one directive or the other as a result of the increasing cases of Covid-19. As a service, we are ever ready to comply with government directives and even to ensure that every directive is complied with."