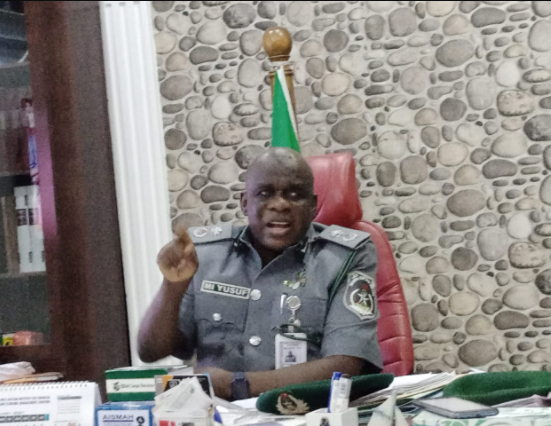 The Nigeria Customs Service (NCS) has asked licensed customs agent to desist from the practice of moving cargo from one bonded terminal to the other without due authorisation. 
Customs Area Controller, Apapa Area Command, Malanta Yusuf, handed down the warning in Lagos on Tuesday during a meeting with representatives of customs agents and freight forwarders associations. 
"When you divert cargoes from one terminal to another, you are inviting trouble to yourself. The two agencies caught in Tin Can Island Port were blocked from operating in the port because of an offence related to this. This is why your associations should see it as a responsibility to conduct members to follow the professional practice in the course of doing their business.
"You have associations but you don't control the members. Try and conduct yourself. Aside from customs punishment that awaits agents that breach the law, what is your association doing to correct or sanction such? You have 100% Compliance Team but your members are not complaint. Mentor your people very well," he said. 
"If you want to move cargo again from one bonded terminal to another, you have to do another document entirely suggesting that you are transferring it." 
He asked importers and agents to report corrupt customs officers who indulge in acts of extortion in the course of discharging their duties. 
"I have said it many times that if you catch any customs officer extorting you, report him or her to me. I will deal with such an officer. I hate extortion with all sense of passion. Even when I was a junior officer, no agent can say I extorted him. Help us to sanitise this port by reporting extortionists who are customs officers. I have zero tolerance for such social ill," he said.