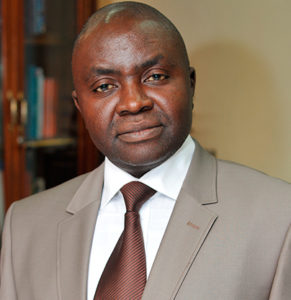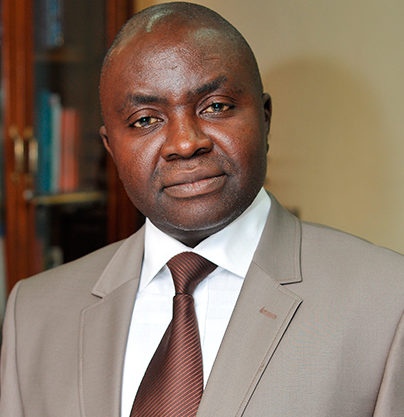 The Lagos Chambers of Commerce and Industry (LCCI), has appealed to the Central Bank of Nigeria (CBN) to reverse the new exchange rate on import duty payable on cargoes at the nation's seaports.
CBN had last week, changed the exchange rate for Customs duty from N321 to N361 per dollar without explaining the reason for the action.
The increment had attracted wide condemnation from clearing agents operating at the nation's ports who said the development would impact negatively on importers who had conducted their transactions at the exchange rate of N321/$ and further add to the cost of clearing cargoes at the port and prices of goods in the market. 
Speaking on the development in a chat with SHIPS & PORTS, Director General, LCCI Dr. Muda Yusuf, said the increment is most inappropriate at this time when most businesses are being threatened by the coronavirus lockdown.
According to him, the increment is not only inconsiderate but unfair, stating that if stimulus could not be provided for businesses, then their challenges should not be aggravated. 
He said, "An upward review of exchange rate for computation of import duty is most inappropriate at this time. An economy that needs stimulus to ensure recovery should not be subjected to an additional burden of upward revision of exchange rate.
"If stimulus cannot be provided for businesses, their challenges should not be aggravated.  It is unfair and inconsiderate. An upward review of exchange rate for import is a complete negation of expectations of palliatives from the government.
The LCCI DG said alternatively, the Federal Government should consider a downward review on import tariff, as the current high tariff is negatively impacting on operating cost in the economy.
"It is bad enough that import tariffs are generally high in Nigeria, which already negatively impacts production and operating costs in the economy.  Our plea is that the review should be reversed. Alternatively, there should be a general downward review in import tariffs."
President, National Council of Managing Directors of Licensed Customs Agents, Lucky Amiwero, also corroborated the position of the LCCI DG, saying there was no basis for such fiscal decision by the CBN at this time. 
"The decision to increase exchange rate at this time is the most wicked and insensitive thing to do by government. As at now, the supply chain globally is broken because what we have now is a general lockdown which means the manufacturing sectors in the world are not operational and we don't even know what is going to happen in next one or two weeks.   
"What we have now are goods that have been sent into the country that are still coming in. Nigeria is just an import dependent economy. What is the rationale in trying to increase the exchange rate? It does not make any economic sense. The economy has been sleeping for the past one month and the government is only trying to trigger a revolt by this increment.
We are therefore calling on government to review it downward. There is no palliative for businesses, what we are having today is political palliative and that has to reviewed completely so that there will be no crisis.
"Many who have goods in the ports who are trying to clear them have been finding it difficult to clear because some of them can't access the port and even those who can come cannot complete transaction as banks are not working.  Some importers don't even know if they will be able to go back to business after this pandemic. The world globally is changing and nobody knows the direction of the world economically. If you look at oil prices, it has gone down and it will continue to go down because nobody is buying and now the government is raising exchange rate. Even the VAT rate should be reviewed downward because as at now, the economy direction is not known," he said.