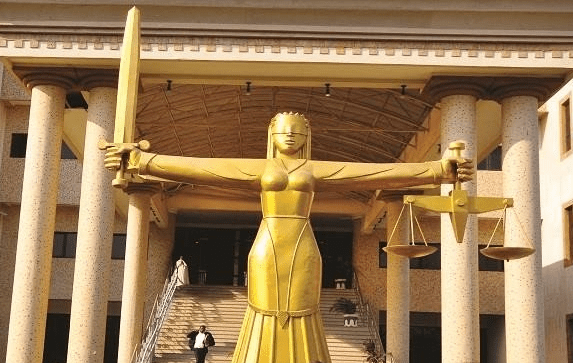 The Federal High Court in Abuja on Wednesday ordered the Nigeria Customs Service (NCS) to pay N5 million to Chikaosolu Ojukwu as damages for violating his fundamental rights by seizing his personal effects and imposing import duty on them.
Ojukwu accused the service of unlawfully detaining him and seizing his personal effects, namely four iPhone 13 Pro phones.
He said upon his arrival at the Murtala Mohammed International Airport (MMIA) in Lagos from the United Kingdom on February 20, 2022, operatives of the NCS accosted him and seized his iPhones, and compelled him to pay N404,417 as import duties on the phones.
Subsequently, Ojukwu filed a suit at the Federal High Court, urging the judge, Ahmed Mohammed, to declare the action of the service "unlawful" and a gross violation of his fundamental rights.
Delivering his judgement in the suit, the judge held that Nigerians who have not been outside Nigeria for at least nine months are not required by law to pay import duties on their personal effects not meant for sale, exchange or barter.
Mohammed said Ojukwu's case was unchallenged and ought to be deemed admitted, as the affidavit evidence of the NCS amounted to hearsay evidence having not been given by a person who witnessed the transaction.
The court acknowledged that the plaintiff proved his case against the NCS and its board who were the first and second defendants.
Ojukwu, through his lawyer, Segun Fiki, tendered documentary evidence, including the debit alert receipt and bank statements before the court.
In its ruling, the court held that it was satisfied that the plaintiff's four iPhone 13 Pro phones were personal effects which should not attract import duties, being items not meant for sale, exchange or barter.
The court further ordered the NCS to release the four phones seized from Ojukwu and to refund the N404,417 being the import duty, value-added tax (VAT) and other levies which were unlawfully collected from the plaintiff.
Copyright Ships & Ports Ltd. Permission to use quotations from this article is granted subject to appropriate credit given to www.shipsandports.com.ng as the source.