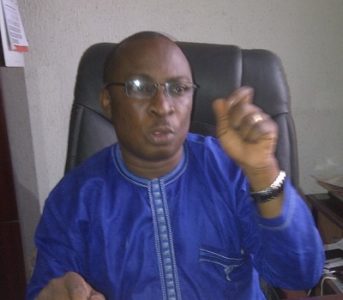 According to the law, legal notice 11 empowers Nigeria Customs Service to charge for storage. What is done is that, the first seven days is free period, the second seven days is free period and the next seven days is one silos per ton. So, if you convert it, it is not up to the N10, 000 they are charging per day. I would say it is an illegal charge. There should be a kind of harmonization between Nigeria Customs Service and the stakeholders. I have taken my time to call an officer at Customs to enlighten him that the law is illegal because that is not what the law says; they are only misinterpreting the law. The law allows the importer to have a 14 days grace period when your consignment is in the government's warehouse. So, I don't know why the Customs is slamming N10, 000 illegal charges on importers. I find a situation where a container is expected to pay up to N2 to 3million as ridiculous, haven paid duty. Why are the importers running away from the port or why did the container become an overtime cargo? Most of them are as a result of demurrages and storage from the port. The option they have is to take the containers to the government warehouse and slamming N10, 000 charges is arbitrary and uncalled for. What I am expecting the Assistant Comptroller General (ACG) to do is to call for a stakeholders meeting for harmonization, we interpret what the law says, look at it and fine tune it in the way it can relate to what is happening with the prevailing rate now. I am not saying Customs should not ask for charges so that people will not turn the government warehouse to storage but in a situation where a container has been at the port for seven months and it eventually gets to Ikorodu and N10, 000 charge is being slammed on the container per day is illegitimate, unacceptable and it is a wrong interpretation of the law.
Another fraud looming!  If stakeholders agree with this intellectual fraud then the industry is gone. How could Customs impose rent on overtime cargoes? Is Customs this backward and insensitive to know that the system has never added any value to our economy and is still making policy to further put additional hardship on innocent citizens? I only hope stakeholders will understand the need for privatisation of the Customs Service that has already lost relevance and going after irrelevance as a cover up. We can only wish for a modernised Customs service through privatisation since the present analogue Customs is only interested in revenue collection to the government and to their individual pockets. The situation is getting more worrisome each time. There is a need for Customs recruitment and over 70 percent young men and women preferred Customs not because of interest in adding value but because they see the system as the fastest money spinning agency but with exception of just very few among all that believed in nobility of character and upholding high ethical standards. I only hope that we will have a responsive leader very soon that can comprehend how the Customs have destroyed our economy and are not interested in trade facilitation. We would push all efforts to resist the Customs from further destruction of our economy by collecting illegal storage charges on overtime cargoes since the leadership is not sensitive to know that this is an unpopular approach but a sign of wickedness on the part of private sectors. I have been privileged to have engaged some retired Comptroller Generals and senior officers after retirement, they are regretting criminal and unpopular policies that are presently nosediving our economy and some of them wish they could reverse it. These Customs officers do not feel the pains of the private sectors and are even careless about the impacts of the unethical conduct in the Service. I am not unaware of responsible officers in the Service but unfortunately they are less than five percent and I wish we can have a genuine reform that would change the attitude of the officers but still unfortunately we do not have the political will to achieve that hence the need for privatisation.
The idea of collection of rent is a good one. It would discourage importers from abandoning their goods. However, transferring of containers which has not spent up to 28 days at the port under the guise of decongesting the port without the knowledge of the importers is against trade facilitation and this means that importers would be paying double charges at the port of destination and when the containers are transferred to Ikorodu. There is a need for the government to look into this as soon as possible.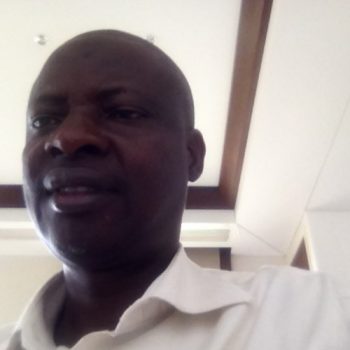 I am in support of it. Customs gave the importers two weeks for free, so if you bring in the consignment and within two weeks it is cleared, then the importer will not be paying any fee. For instance, if there is a logistic challenge and that leads to delay, then some amount of money will be paid after the two weeks has elapsed and then you take your consignment. I do not think Customs have done anything to harm anyone.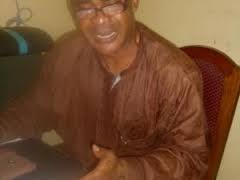 The charges are based on the size of the container which is 20 or 40 foot. I know Customs can't charge you more than it is requested, which is what is according to the law. Also, the reason why this is happening is to scare importers from abandoning their containers at the port for a long period of time.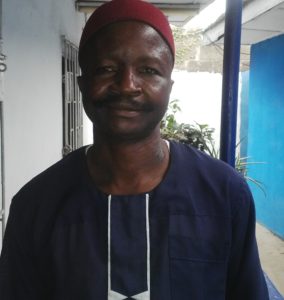 Customs responsibility is to collect revenue on cargoes, especially import duties. According to CEMA of 1956, it states that any goods in the Customs warehouse should pay 10 silos after two weeks and after three weeks it goes for 30 silos. The question is how did 10 silos become N10, 000? Customs imposing such a charge will make importers to dump their containers due to lack of money. I heard someone complaining that he was asked to pay N2million as demurrage and till date, he has not been able to pay the money. Customs need to have a meeting with the stakeholders and put this up for discussion before going into action because there is a need for harmonization.
Copyright Ships & Ports Ltd. Permission to use quotations from this article is granted subject to appropriate credit given to www.shipsandports.com.ng as the source.