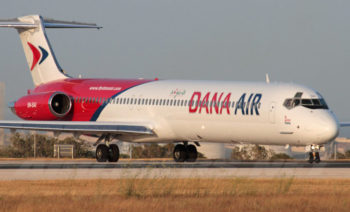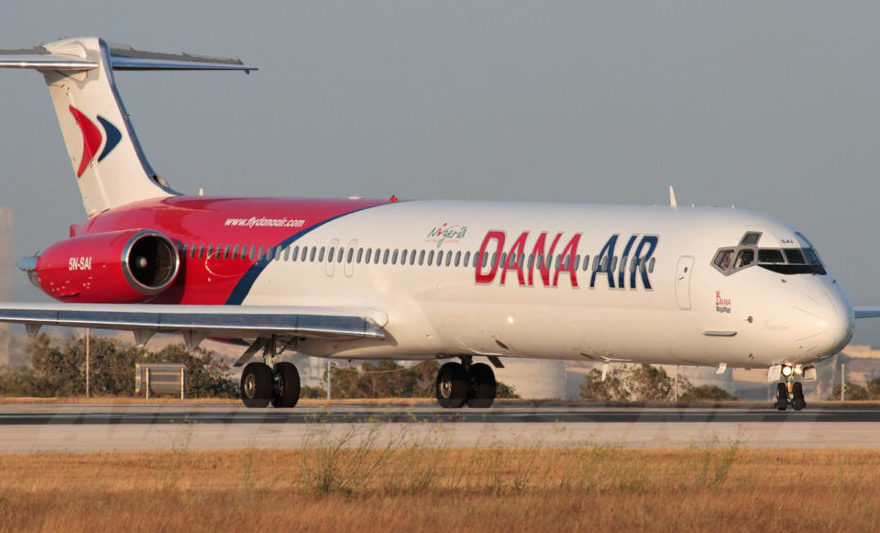 Dana Airline on Wednesday refuted reports that the door of one of its aircraft fell off after landing and whilst taxing at Nnamdi Azikiwe International Airport (NAIA), Abuja.
A statement signed by the airline's Media and Communications Manager Kingsley Okwudid stated that the door could not fallen off without a conscious effort by a passenger to open it.
"We wish to state categorically that this could never have happened without a conscious effort by a passenger to open it.
"By design, the emergency exit door of our aircraft are plug-type backed by pressure, which ordinarily cannot fall off without tampering or conscious effort to open by a crew member or passenger.
"We also wish to enlighten the author that, when an aircraft is airborne, it is fully pressurized and there was no way the seat or door could have been 'shaking' as insinuated.
"A thorough inspection was however carried out on the said aircraft upon landing in Abuja, by our engineers and a team from the Nigerian Civil Aviation Authority (NCAA), and no issue was reported. There was also no threat to safety at any point.
"The flight was only delayed for 8 minutes as we needed to demonstrate to the regulators that the safety and comfort of our guests is at the centre of our operations.
"We wish to apologize to our guests for any inconvenience such report may have caused and for the slight delay on the return service to Lagos.
Many passengers who took to twitter after the incident claimed the door was unstable throughout the flight and it eventually fell off after landing in Abuja.
Some of the passengers who twitted on the incident claimed the door was unsettling throughout the flight and it immediately fell off on landing in Abuja.