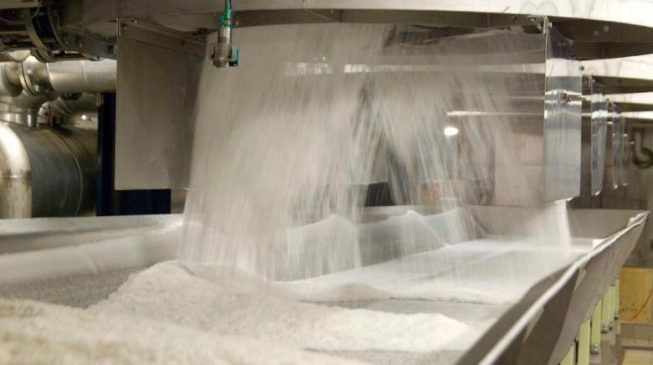 Dangote Sugar has blamed smuggling and the gridlock in Apapa for the lower than expected profit it realised in the first half of 2018.
According to a statement released by the company, the company realised N11.5 billion profit before tax against the N18.5 billion realised in the first half of 2017.
"The decline in sales volumes was due mainly to the continued presence of lower quality, unlicensed sugar being smuggled into the country and sold in key markets.
"It provides a ready alternative to trade customers who are not mindful of the quality implications of the product. Due to its lower price, it continues to exert a downward pressure on prices and sales volumes.
"Year-on-year there has been a reduction in the average selling price (currently ₦13,160/50kg bag vs ₦16,170/50kg bag in 2017) as the impact of the downward trend in global sugar prices comes through.
"Also, the Apapa access road traffic gridlock has had an adverse impact on our logistics and product distribution activities.
"Group revenue declined by 29.2 % was as a result of the decline in sales volume and price.
"Though we maintained our market leadership position in the sugar sector, the period under review was very challenging due to the impact of unlicensed sugar being sold in key markets nationwide, and logistics challenges brought about by the Apapa Access road traffic gridlock," the statement read. 
The company however said it is confident of the implementation of its Sugar Backward Integration Projects plan.