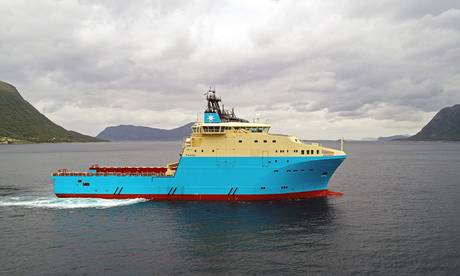 A.P. Moller-Maersk on Friday said it has decided to retain full ownership of Maersk Supply Service, its offshore marine services business, citing difficult market conditions.
"Despite continuous efforts, no attractive separation solution has been identified for Maersk Supply Service, primarily due to the challenging market conditions with overcapacity within the offshore support vessel industry," the Danish group said in a statement.
As a result of the move, Maersk Supply Service will be reclassified from discontinued operations to continuing operations in A.P. Møller–Mærsk.
"We have over the past two years been investigating various structural solutions for Maersk Supply Service.
However, having been unable to establish any solutions meeting our objective of creating shareholder value, we have decided to retain Maersk Supply Service," Vice CEO of A.P. Moller–Maersk and CEO of the Energy division, Claus V. Hemmingsen, commented.
Maersk Supply Service last year reported revenue of $263 million and an EBITDA of $3 million with negative free cash flow (FCF) of $316 million due to the payment of four newbuildings.
A.P. Moller-Maersk said the company which has been progressing towards becoming a stand-alone entity in the last two years will continue to operate almost fully independently.