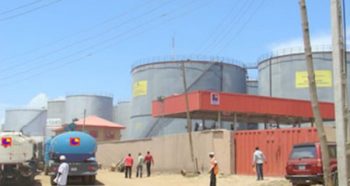 The Depot and Petroleum Products Marketers Association of Nigeria (DAPPMAN) on Monday called off its 14-day ultimatum earlier given to the Federal Government over N650 billion debt owed its members.
The Executive Secretary of the Association, Olufemi Adewole, made this known in a statement in Lagos.
DAPPMAN had on Feb. 20 gave the Federal Government a 14-day ultimatum to settle a N650 billion debt owed its members or disengage its workers.
Adewole said, "A series of constructive engagements and meetings were held with NNPC, Ministry of Labour, the Presidency and DAPPMAN/MOMAN.
"Marketers have been reassured about the FGN's commitment to make payment as evidenced by the request for approval for appropriation of same to the National Assembly.
"It is our hope that this approval will be given promptly and these long overdue payments made subsequently."
He said DAPPMAN/MOMAN as a result, had suspended the 14-day ultimatum and pleaded with its staff under the various umbrella unions to note same.
The DAPPMAN scribe urged NARTO, PENGASSAN, NUPENG/PTD to be patient whilst the approval for appropriation by the NASS was being deliberated on and processed.
The statement expressed the belief that the process would not exceed two weeks in view of the adverse implications of any delays.
It, however, urged all marketers were to ensure there was no disruption in the supply and distribution of petrol nationwide.
"We thank all Nigerians for their understanding and support in many forms as always,'' the statement said.