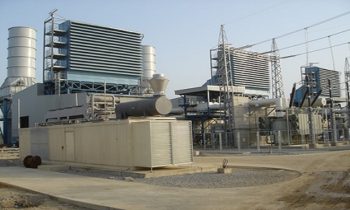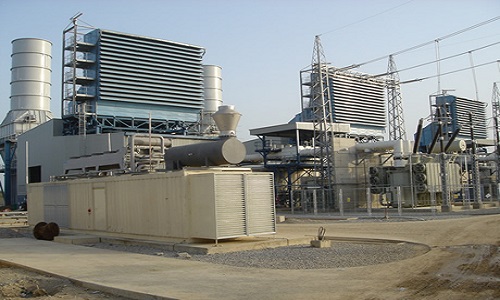 The management of Egbin Power plant has issued strong warning that it will shut down operations due to non-settlement of N100billion debt.
The company also said that inadequate gas supply and inefficiency in operations of the Transmission Company of Nigeria (TCN) are affecting its operations.
Dallas Peavey, Managing Director, Egbin Power Plc yesterday in Lagos warned that the country is heading towards another blackout by next week as liquidity, poor transmission and gas supply issues stand against its operations.
Peavey at an interactive session with the media on the backdrop of dropped in generation said the plant was being forced to gradually shutdown due to adverse effect of grid instability that endangers its turbines.
He said inadequate gas supply to generate at optimal capacity as well as the huge debts owed the company by federal government owned Nigerian Bulk Electricity Traders (NBET) and Market Operator are posing serious threat to the plant operations.
According to him, Nigeria's electricity supply may get worse in the coming weeks as liquidity, transmission and gas supply issues are threatening the operation of its biggest power station, Egbin.
"Egbin power plant is one of the biggest single power generating stations in Africa, with an installed capacity of 1320 MW consisting of 6 units of 220MW each.
"Following the conclusion of the government's privatization exercise in November 2013, the consortium formed by the partnership between New Electricity Distribution Company and the Korean Electric Power Corporation (NEDC/KEPCO) acquired Egbin Power plc, '' he noted.
He said that the effect of the debt has become worse for the company owing to the fact that it is owed N110billion.
"We owe the gas companies and have others like our technical partners (KEPCO) to pay, and importantly our lenders, the banks.
"We have made massive investments in making the plant readily available to generate electricity sustainably but unfortunately, we can't break even due to the gross inefficiency in the value chain. The government guarantees to pay us for every megawatt we generate and sell to NBET but they have not done that.
"We just got paid for the month of December, 2016, three months later and we were only paid a paltry 28 per cent out of the total 100 percent of the verified and accepted invoice for that month.
That is how the outstanding debts kept accumulating for three and half years now," he declared.
He said that eventually these unbearable business operating circumstances and conditions will shut us down any moment if it persists.
"That is the simple but bitter truth. On transmission the company had reached 1,100 MW while the installed capacity is 1, 320 MW.
"The grid could not take the power because of the capability issues within the Transmission Company of Nigeria system.
"We are constrained and limited to generate about 350MW daily due to both TCN system operations and inadequate gas supply issues," Peavey affirmed.