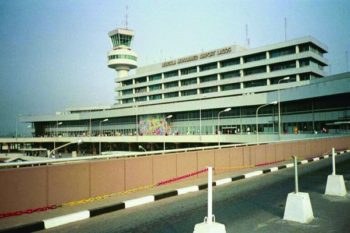 There is death scare among staff of Lagos airport following the loss of a staff of the Nigerian Civil Aviation Authority (NCAA) and that of the Nigerian Airspace Management Agency (NAMA) within a space of three weeks.
While Obioma Njoku of the Corporate Affairs Department of the NCAA died suddenly, Jumoke Adetona, NAMA Acting General Manager, Public Affairs, was said to have been in and out of illness.
"The deaths are just scary and one has been wondering the cause. That of Adetona may be a little bit understood because she has been in and out of illness, but Obioma died just like that. He came to work on Friday prior to his death. Everybody saw him. He was bubbling and never complained of anything and then on Sunday we heard that he was dead.
"That of Jumoke too cannot be explained. Nobody can tell you why she has been sick. You cannot put your hand on the source of the illness, then suddenly when you think she was well, you heard that somebody you have been seeing just died. That's not good news at all," an inside source at the airport told SHIPS & PORTS DAILY. 
SHIPS & PORTS DAILY discovered that since news of this deaths filtered in, most staff of Lagos airport have taken to prayers.