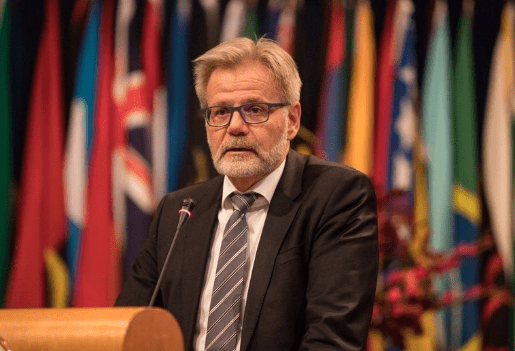 BIMCO has welcomed the appointment of a Danish Special Representative for Maritime Security in the Gulf of Guinea, Ambassador Jens-Otto Horslund.
"While it is understandable that Nigeria does not want foreign navies in their territorial waters, we hope that Ambassador Horslund will be able to garner broad support for an anti-piracy operation as mandated by the UNCLOS convention, i.e. in international waters just outside Nigeria's 12 nautical mile limit," says Jakob P. Larsen, BIMCO Head of Maritime Safety and Security.
BIMCO has been advocating for collaboration between Nigerian law enforcement and international navies for years.
"It is time for the international community to live up to the aspirations of the UNCLOS convention and suppress the piracy in the Gulf of Guinea, which affects seafarers and companies from all over the world. International navies is an indispensable addition to regional efforts such as Nigeria's newly acquired Deep Blue capabilities which we hope will reach full operational capability soon," Larsen says.
BIMCO estimates that two helicopter equipped frigates with robust antipiracy mandates, plus one maritime patrol aircraft working from a base ashore, will have a significant deterrent effect on the pirates operating in the Gulf of Guinea.
Copyright Ships & Ports Ltd. Permission to use quotations from this article is granted subject to appropriate credit given to www.shipsandports.com.ng as the source.