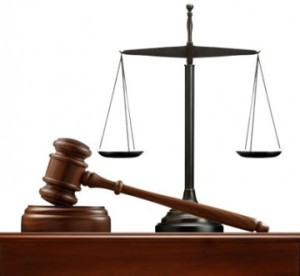 The case of a man, Sani Ogar whose truck was seized by the police more than two months ago for carrying fake Nigeria Ports Authority (NPA) sticker suffered a delay in justice on Monday at Apapa Magistrate court because the deponent was yet to sign on the affidavit.  The affidavit gives detailed insight to the motion on notice.
Barrister Chris Okani, Counsel to the truck owner said the deponent was coming all the way from Jos to Lagos but was delayed.
"The affidavit has been prepared. Some of the explanations in the affidavit are that the claimed fake Nigerian Ports Authority sticker on the truck is not enough for the police to impound it and more so, the truck driver, Abubakar Jibirin was not among those arrested by the police as was previously alleged," the Counsel affirmed.
It would be recalled that four persons were arrested and charged to court for conspiracy and forging NPA truck sticker number A1260.
However, those people had been granted bail and the bail conditions had been met. They had also been released from custody but the truck is still detained at the Port Police, Lagos.
The truck owner, Ogar had already filed a motion on notice for the release of his truck last Thursday even as he seems much concerned on the state of his truck at the moment because according to him, that is his major source of income.
The Chief Magistrate, Mrs O.O Oshin gave an adjournment for the deponent to sign the affidavit. The case was adjourned till November 14 for further hearing.
Copyright 2016 Ships & Ports Ltd. Permission to use quotations from this article is granted subject to appropriate credit given to www.shipsandports.com.ng as the source.