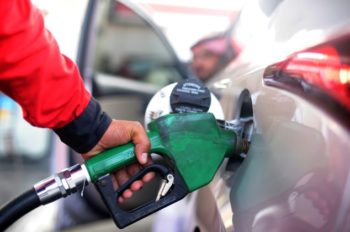 Businesses and households are reeling under the weight of scarcity of diesel (AGO) and Kerosene (DPK) forcing businesses to either close down or look for alternative source of power supply.
Most households that use kerosene have resorted to using firewood but are also finding it difficult because even firewood is nowhere to be found.
One of the fallouts of the scarcity is that it has pushed the prices of the products beyond the reach of an average citizen.
A cold room dealer in Ogba, Lagos and managing director of Comfort Divine Ventures, Chioma Ezuma told SHIPS & PORTS DAILY that she closed her shop for six months because of the skyrocketing price of diesel.
"We use a diesel generator to power the freezers we have. Before now, what we do is that we use the generator to support the power supply from the Ikeja Disco. But suddenly everything turned down.
"I discovered that the light went away completely; sometimes for one week without blinking. We were hard hit because what we sell are perishable products. I called the staff and said what do we do that the business is threatened.
"Some of them suggested that we increase the price of the product to make up for the high price of diesel. I agreed. Every day we run the generator from morning to night to ensure the products do not perish. We were feeling the heat but we continued.
"But the generator started breaking down. We were spending money on the generator repairs. I noticed that the profit we make is what we use to repair the generator. To make the matter worse, diesel became scarce. To get it you have to go very far to get it and at very high price.
"After some months when the burden was becoming unbearable, I called the staff again and showed them the books. We had carried on for six months with no profit. Rather I was bringing money from other businesses and investing into the cold room business. On further examination, diesel which was N190.00 per litre when we started experiencing epileptic power supply rose to become N260.00. I sensed trouble and closed the business down," she declared.
Scattered all over the country are businesses that have closed down in similar manner. In Lagos SHIPS & PORTS DAILY noticed that a lot of dusts have covered most of the closed shops suggesting that they have closed business for a long time.
One of the most embarrassing things seen at petrol filling stations are lengthy queues of men, women and children lining up for kerosene. In some of the fillings stations at Agege area of Lagos, the queue will be so long that it will interfere with motorists coming to buy petrol.
On some Occasions, the people will queue for more than two hours only to discover that the kerosene has finished.
A woman who runs a restaurant in the area told SHIPS & PORTS DAILY that she cannot continue with her business because of the scarcity of kerosene and may consider going to the village to source for firewood.
"I use three kerosene stoves here to cook for people. I put them on at the same time. It makes the cooking faster so that by the time people start coming to ask for food it is ready.
"Now I am finding it difficult. I can only use one stove because I cannot find kerosene. Even when I find it, it is so costly that I cannot afford it. I cannot just increase the price of food like that. Who will eat it? I used to buy a litre of kerosene for N250. Suddenly the price jumped to N300 and from that to N500. At that price you cannot even find it.
"I thought about using gas and noticed that the price of gas is also high although better than kerosene but I don't have a cylinder nor a burner, so it will not help me," she said.
She said she has decided to be going to villages to look for firewood. Although the process is clumsy and time wasting, she said she does not want her children to drop out of school if she closes the food joint.
The continuous scarcity of diesel and kerosene has created problems for businesses and households such that except the federal government takes urgent steps to address the crisis, it may be create further problems in the polity.
For some months now, acute shortages of diesel and kerosene have become the trend, causing the prices to hit the roof.
In the case of kerosene, the challenge of scarcity has become a recurring decimal, occurring almost on a quarterly basis, without a solution in sight. From Lagos to Ibadan, Ilorin, Enugu, Owerri, Kano, Jos and Maiduguri, the complaints of acute shortage of kerosene is one of the headaches Nigerians are contending with.
A recent survey revealed that kerosene scarcity has crippled Calabar and its environs as the price of the commodity now ranges between N450 and N500 per litre.
The survey showed that the product was not available in any filling station in the Cross River State capital and its suburbs, adding that the product was available only in surface tanks in parts of the city, where dealers sold it at N450 per litre. The survey revealed also that the itinerant retailers sold the commodity between N480 and N500 per litre, depending on the area.
Group General Manager, Public Affairs, Nigerian National Petroleum Corporation (NNPC),  Ndu Ughamadu said that the inability of major marketers to continue with importation of kerosene could have been responsible for the shortfall.
Ughamadu said the Corporation on its part was still fulfilling its obligation of importing the product and equally supplementing it with what it produces locally.
In Lagos, the Nigeria Union of Petroleum and Natural Gas Workers (NUPENG) said that there has been no kerosene in any of the depots in Lagos.
The union said the product has not been available in both depots belonging to NNPC and private operators in Lagos.
Rotimi Benjamin, the National Chairman of the Surface Tank Kerosene Peddlers (SUTAKEP) Branch of NUPENG, told the media that Kerosene was last brought to the depots in December last year.
Benjamin, who is also the Vice-Chairman of NUPENG, Lagos Zonal Council, said that scarcity of Kerosene had made its price to go up, thus making it unaffordable for the masses.
He urged the Federal Government to come to the aid of the masses, who could not afford the price of cooking gas, by making Kerosene available at the depots and filling stations.
Some kerosene consumers in Lagos appealed to the Federal Government to assist the masses by making the product available for them at a reduced price.
A housewife in Ogba Lagos area of Lagos, Titilola Oviosu said that she just bought a bottle of kerosene for N300. She said that the Ragolis bottle sells for N550.00.
She said that the product was sold for N400 per litre in the filling station but when you go there you see them display N83.00 on their borad.
But why is kerosene and diesel out of stock. The Executive Secretary Depot and Petroleum Products Marketers Association (DAPPMA) Olufemi Adewole said the reason for scarcity is because of shortage of foreign exchange (forex)for marketers to import petroleum products, including kerosene hence the product is scarce and expensive.
According to him, the winter period also contributed to the challenge because prices of petroleum products usually rise during this period.
"There is higher demand for petroleum products outside the country during winter. It is well known in the international oil industry that during winter there is more concentration on some particular products and it is usually very expensive to import such products."
He urged the Federal Government to provide adequate foreign exchange to marketers to enable them import and increase supply.
Independent Petroleum Marketers of Nigeria (IPMAN) National Operations Controller, Mike Osatuyi said IPMAN members also didn't have access to forex to import kerosene and diesel.
He said his colleagues relied on NNPC for their supplies.
He called on the Central Bank of Nigeria (CBN) to take a second look at its forex policy, urging the government to fully deregulate petroleum products.
"The issue is that it is not available, and secondly, most of our refineries are not loading. Even if they load, they will be selling it at exorbitant rates to marketers. Members cannot import because of forex and besides, kerosene is not fully deregulated. Unlike diesel, kerosene and petrol are not fully deregulated," he added.
But Ughamadu said the NNPC had begun production of kerosene and diesel at Kaduna, Port Harcourt and Warri refineries. He said the refineries would balance the disequilibrium in demand and supply of the products being experienced in some parts of the country.
Warri Refining and Petrochemical Company (WRPC) Managing Director, Solomon Ladenegan said the plant had been doing well since its Crude Distillation Unit (CDU) was revved up recently.
He said the Warri Refinery refines two million litres of kerosene and three million litres of diesel daily. "We pump the products to Pipelines and Products Marketing Company (PPMC) and they have started loading out the products to depots," he said.
Port Harcourt Refining Company (PHRC) Managing Director Dr Bafred Enjugu said refinery produces three million litres of kerosene and diesel daily.
There are fears however that the current situation will further shoot up inflation. Recent statistics released by the Nigerian Bureau of Statistics showed that food prices and other consumables increased drastically due to increase in fuel energy.
The cost of food in Nigeria increased 17.40 percent in December of 2016 over the same month in the previous year.
Most trucks used to transport foods and other consumables in the country are diesel powered and they transport about 95 percent of the goods due to the absence of rail system. The transporters and wholesalers take into consideration the cost of fuel.
Copyright Ships & Ports Ltd. Permission to use quotations from this article is granted subject to appropriate credit given to www.shipsandports.com.ng as the source.