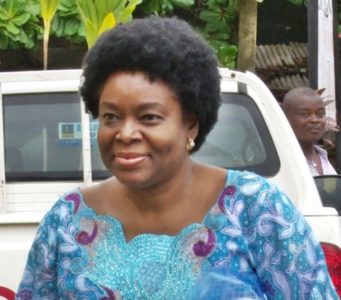 Former Minister of the Federal Capital Territory, Jumoke Akinjide, who is standing trial over N650m allegedly collected during the 2015 general election, was on Thursday granted bail by a Federal High Court sitting in Ibadan on self recognition and for her cooperation with the Economic and Financial Crime Commission (EFCC) during investigation.
The court also granted bail to two other chieftains of the Peoples Democratic Party, Olanrewaju Otiti and Senator Ayo Adeseun, who are standing trial with Akinjide. Otiti and Adeseun were granted bail in the sum of N100m each and sureties in the like sum. The court said that the surety must be a civil servant or public servant in a level of director.
The court, which was presided over by Justice Joyce Abdulmalik, said Adeseun must submit his international passport to it pending the determination of the case.
While the EFCC counsel, Idris Mohammed, prayed the court not to grant Adeseun bail based on self recognition, he however did not oppose to the bail granted and conditions attached to it. According to him, Adeseun, who pleaded not guilty to the 17 count charge against him, had failed to present himself to the commission at a time when he was needed in the past. He also said that the commission detained him after securing permission from a magistrate court during investigation.
The charge sheet marked FHC/IB/26c/2017 accused the former chairman, Senate Committee on Appropriation and Budget Planning, of collecting N134,405,000 from the N650m, out of which he was alleged to have distributed various sums to some people.
One of the EFCC counsel, Mr  Rotimi Oyedepo, informed the court that Akinjide had an agreement with the commission to enter into plea bargain.