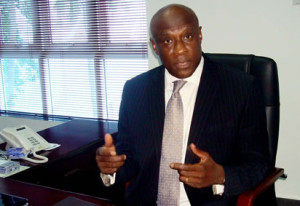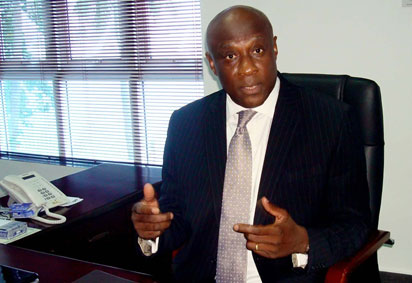 Former Minister of Interior, Captain Emmanuel Ihenacho has advised the Director General of the Nigerian Maritime Administration and Safety Agency (NIMASA), Dakuku Peterside to disburse the Cabotage Vessel Financing Fund (CVFF) to address the problems of ship owners in the industry.
Ihenacho, who stated this while fielding questions from journalists in Lagos at the weekend, lamented that despite repeated calls from experienced stakeholders in the industry that NIMASA should disburse the CVFF fund, nothing has been done by the agency. He described the non-disbursement of the shipping fund as "strange".
He said, "NIMASA should address the issue. It is a strange thing that the CVFF that was conceived so many years ago with so much money contributed by people who offer and users of shipping services and we are still at the stage where people are talking about disbursing it.
"What is the purpose of CVFF? Then you have to finance those who are stakeholders and people who contributed this fund. There must be criteria for determining those who qualifies and for those who meet that criteria. Then there is no reason why that money should not be disbursed. The money should not be diverted into other uses or other courses. The money is specific to the promotion of indigenous capacity in shipping and ought to be applied to that end," he said.
Ihenacho added that there is need for head of maritime agencies to always listen to experienced stakeholders.
"People have got to listen to those who have experience. I have been in the industry for eons, I have spoken about everything. People don't really listen to things that we say. So people need to listen to the voice of experience. We cannot be treated as if our time as passed. No it hasn't past. The knowledge and experience that we have has got to be brought to bear on the requirement for us to develop the industry optimally.
"Stakeholders must articulate the problem of the industry in phases and policy makers must also respond to the statements from the stakeholders. People must not be allowed to talk and at the end of the day it is all talk and nothing is going to happen. So it behalves upon the stakeholders to articulate the nature of the problems that they face and the policy makers should really act to ensure that the purpose of programmes such as CFVV are met," he added.
Copyright 2016 Ships & Ports Ltd. Permission to use quotations from this article is granted subject to appropriate credit given to www.shipsandports.com.ng as the source.