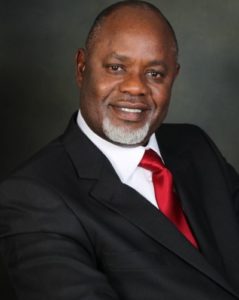 The Shipowners Association of Nigeria (SOAN) said it has written to the Nigerian Maritime Administration and Safety Agency (NIMASA) on the need to immediately disburse the Cabotage Vessel Financing Fund (CVFF).
President of the association, Engr. Greg Ogbeifun disclosed this at the weekend during a pre-election press briefing of the association in Lagos.
CVFF is a product of the Coastal and Inland Shipping Act of 2003 and provides for the disbursement of loans to indigenous operators in the shipping industry to grow their fleet.
According to Ogbeifun, his members who have contributed to the fund will engage the authority for its prmpt disbursement.
"We will engage the authority. For instance, Starz group contributed $1.25 million, C&I Leasing contributed $1.8 million, Slok contributed over $1 million while Seabulk contributed $1.3 million.
"We have all contributed to the fund and if we have genuine transaction we have the right to meet the government to disburse the fund," he said.
"Members of SOAN who have genuine transaction have applied for CVFF and we are waiting to see how they will react to that. We will also collectively engage them. We are not going on a confrontation and people in government responsible for the fund need idea on how to appropriately disburse the fund without hitting the rock and to maintain visible achievement," he said.
Ogbeifun said he was convinced that the administration of President Muhammadu Buhari was desirous in disbursing the fund.
"The new administration is desirous of breaking the jinx of disbursing the CVFF and the way to do it is to test the water," he said.
Speaking on the election, Ogbeifun said, "The Constitution of SOAN stipulates that every executive member will run for two terms of two years and the first tenure will end by March 30, 2017."
Ogbeifun, who is seeking re-election for a second trm, said he has been returned unopposed, but would still want the requirements of the constitution fulfilled.
Copyright 2016 Ships & Ports Ltd. Permission to use quotations from this article is granted subject to appropriate credit given to www.shipsandports.com.ng as the source.