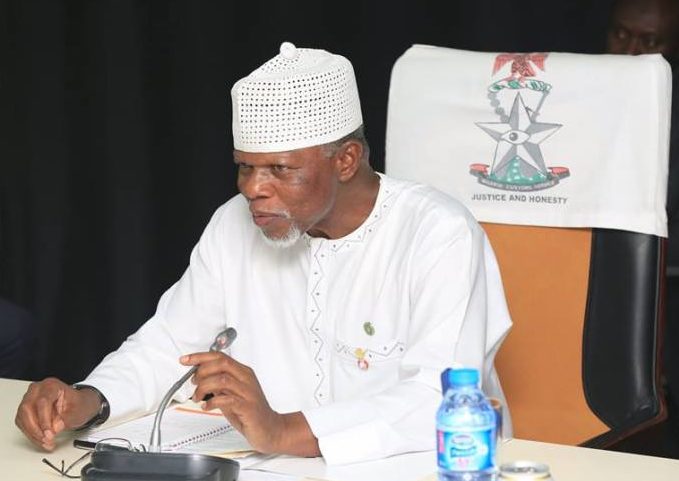 Comptroller-General of Customs, Hameed Ali, has identified dishonest declaration, non-compliance of the trading public to import/export guidelines, poor documentation and prompt payment of import duty as factors that may impede the realization of 24 hours port operation as directed by Acting President Yemi Osinbajo in an Executive Order he signed in May. 
Ali, who stated this yesterday at a town hall meeting in Lagos, said the Nigeria Customs Service (NCS) has commenced a new work schedule which enables Customs officials work in shifts at the Lagos Port Complex, Apapa. He said this was part of effort towards implementation of the Executive Order.
Represented at the event by the Area Controller, PTML Command, Comptroller Aremu Adeyanju, Ali charged importers to make genuine declaration to minimize cargo clearance delay. He noted that when agents are honest in their documentation, cargoes could be cleared within six hours at the ports.
"24 hours clearance is starting from Apapa port and it is presently working on a shift process to ensure that officers are always on ground to meet the 24 hours cargo clearance process. 
"No delay whatsoever is caused by Customs. Most of the delays are actually caused by importers' false declaration and lack of integrity.
"When your declarations are correct; within six hours, your goods are released. It is only when you have infractions and you have to go back and pay more, that is what usually causes delay. 
"If our importers can make honest and sincere declarations, there won't be any delay," he said.
Ali said Customs is committed to improving Nigeria's ranking on trade across borders and would continue to play its role of trade facilitation without compromising revenue and security of the nation.
Also speaking at the event, National President, Association of Nigerian Licensed Customs Agents (ANLCA), Prince Olayiwola Shittu, said basic infrastructures must be developed at the port while human contact must be discouraged to achieve 24 hours operation.
"There should be no impediment in the movement of cargoes within the port environment; clearance process must be seamless, human contact must be discouraged and strict safety measures must be put in place. 
"If all stakeholders develop the right attitude to trade, the 24-hour operation will be realized," Shittu, who was represented by an executive member of the association, Pius Ujubuonu said.    
Copyright 2017 Ships & Ports Ltd. Permission to use quotations from this article is granted subject to appropriate credit given to www.shipsandports.com.ng as the source.