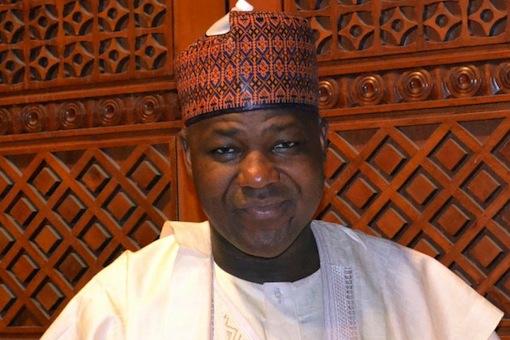 Speaker of the House of Representatives, Hon Yakubu Dogara, has expressed the willingness of the National Assembly to collaborate with the executive to make new laws and strengthen existing ones in order to end incidences of piracy and theft of natural resources in Nigeria's territorial waters.
He stated this while speaking to a delegation from the Nigerian Maritime Administration and Safety Agency (NIMASA), comprising its Director-General and executive management staff in his office on Tuesday.
The Speaker said in view of the fact that the society was presently plagued by ills caused by poverty, unemployment and underemployment, the business environment must be protected to guard against deterrents such as piracy and theft in order to attract more investors to the country and trigger job creation.
He noted that Nigeria has lost many companies to sister nations along the West Coast due to their better business environment and laws, adding that the National Assembly was bent on ensuring that more was done in addition to efforts already made towards sanitising the business environment in Nigeria.
The Speaker said the parliament was willing to give expeditious consideration and passage to maritime related bills that seek to suppress piracy in Nigeria and make NIMASA more effective in discharging its functions because Nigerians would be the beneficiaries in terms of lower costs of goods and job opportunities.
He said, "As a country of perhaps 180 million people, we cannot afford to be losing businesses. You know, most of the ills that we face in society today are related to poverty, unemployment, underemployment – that is those even employed but not earning living wages."