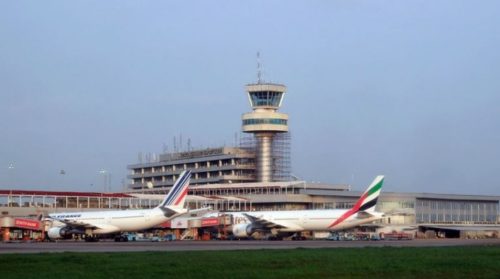 An aviation industry expert, Isaac Balami, has said that the cost of fueling and maintenaning aircraft in Nigeria are the main reasons domestic airlines in the country are struggling.
Balami, an Aircraft Engineer, made this known while speaking in Abuja on Sunday. 
According to him, some domestic airlines are spending as much as N800 million to fuel about nine Boeing 737 aircraft monthly at N200 per litre.
He said that the Nigerian National Petroleum Corporation (NNPC) had made it clear that aviation fuel could be sold at about N50 or N70 if produced locally.
"There are other variables that can make an airline to succeed that are lacking in the country.
"The issue of aviation fuel is very pertinent because as a member of the National Carrier Committee and a manager at Aero Contractors then, I was privy to some information.
"I knew then that Aero was spending N800 million every month on aviation fuel flying about nine B737.
"As at then, fuel was going for about N200 per litre and what that means is that Aero that was in red then would have been making profit of about N500 million every month.
"That means that Aero would have saved as much every month and N500 million every month would have been enough to pay all AMCON debts then and bring Aero back to life just on fuel alone.
"For instance, if airlines are going to be spending may be, only 20 per cent or 15 per cent on aviation fuel, definitely the passengers will enjoy, more people will travel and the airports will be busy and viable,'' he said.
Balami said that the second issue was the absence of Maintenance, Repair and Overhaul (MRO) facility in the country, adding that millions of dollars was being spent to carry out C-check on airplanes abroad. 
Copyright Ships & Ports Ltd. Permission to use quotations from this article is granted subject to appropriate credit given to www.shipsandports.com.ng as the source.